'The Chicago Code's' Matt Lauria Moves To 'Burn Notice'
I love it when my favorite shows come together. And I love it when great actors land on great shows. This is both those things.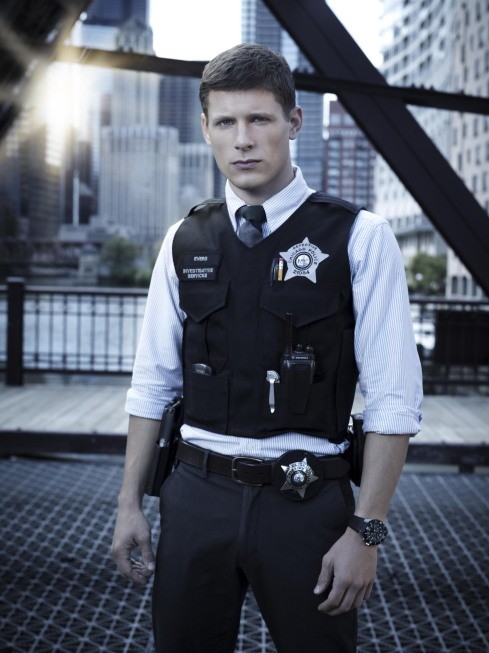 Just two days after word broke that The Chicago Code is no more, TVLine reports that Matt Lauria, who played Caleb Evers on the FOX cop show) will appear in the fifth episode of the upcoming fifth season of USA's Burn Notice. According to the article, Lauria will play Ethan, a discharged soldier who catches the attention of Michael (Jeffrey Donovan) for his skills. As with what seems like every guest role on TV these days, the job has the potential to become recurring.
I'm of two minds on this. As you know, I'm a fan of Lauria's now, and I am also in love with Burn Notice. I'm glad to see him get such a great new role. And I'm going to say it now: I know that the team doesn't need a new member since the introduction of Jesse (Coby Bell) last season, but I still wouldn't mind seeing Lauria join Team Westen on a recurring basis. I think he would be fantastic to have around as often as possible.
Having said that, I know fans are still rallying to bring back The Chicago Code - you can visit ChicagoCodeFan.com for updates and information on how to help - and having a main cast member depart for another job makes that chance just a bit slimmer. Though the Burn Notice deal was probably in the works before Code got axed, a recurring part would certainly impact Matt's chances of returning should Code somehow be saved, and of course the fans want him to be part of any potential second season.
At least he can turn to someone with experience in the show-balancing department: his new co-star Bell handled duties on both Burn Notice and BET's The Game last season, though the latter saw him drop from regular to recurring status.
What do you think of the news? And going from Friday Night Lights to The Chicago Code to Burn Notice - is anyone else envious of Matt Lauria's resume?
For more on both series, head over to DigitalAirwaves.net.