The Celebrity Curse: Drugs, Alcohol, And Poor Decisions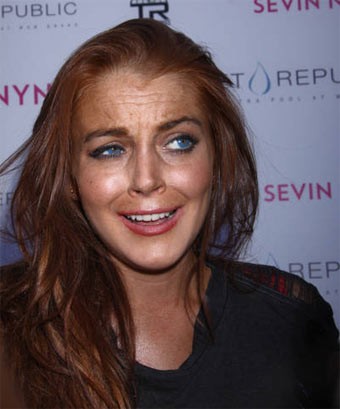 The celebrity curse of drug addiction, alcohol abuse, and self-destruction has played a major role in the lives of many in Hollywood since its creation. More and more stars are dying from their addictions and it remains extremely puzzling as to why some are able to escape the dangers of superstardom and others continue to fall victim to it. This is nothing new, as celebrity icons of the past such as Marilyn Monroe and Judy Garland were at the top of the entertainment world and ended up losing their lives due to their personal struggles. Countless celebrities have taken the trip to rehab, have had DUI arrests, and have even spent time in jail because of addiction related incidents. Even with the high profile deaths that have been occurring recently, some stars remain clueless to the consequences that their lifestyles can create.
Partying until three in the morning on a nightly basis and snorting cocaine in the bathroom is what some stars would call a good night, but others seem to shy away from the club culture. Lindsay Lohan has been in the spotlight for years for her alcohol and drug related issues and arrests. On the other hand, actresses such as Hilary Duff and Amanda Bynes are known only for their work and not for developing a poor reputation. For some, it may be easy to call Lindsay a train wreck, but the hard part is figuring out how it happened.
Lohan went from being one of the hottest young stars in Hollywood with all of the potential in the world, to becoming an unemployable liability. Bynes and Lohan are the same age and were exposed to the same life of fame and fortune, so why did Lohan succumb to the Hollywood curse and Bynes did not? Why do some child stars end up broke and addicted to heroin while others end up living a productive and successful life? It is a difficult question to answer, but a major contributing factor is that some stars simply do not have the guidance that others are fortunate enough to have.
It is hard not to look at Dina and Michael Lohan and place some of the blame on them when it comes to Lindsay's current struggles. With all of the heartache and legal issues that Lindsay has endured during her time in Hollywood, one would think that her parents would be there to support her. Instead, Dina Lohan took the first chance she got to thrust her youngest daughter Ali into a reality TV show.  
18 year old reality TV star Alexis Neiers was just sentenced to 180 days in jail due to her poor decision making and role in the burglarizing of celebrity homes. This is another example of a member of young Hollywood that has the fame and fortune but comes up short in common sense and basic moral values.  
Each troubled celebrity has the ability to change their lives for the good and do their best to regain the talent that made them famous in the first place, but a strong support system is a crucial part of the healing process and that is what some of these young stars are certainly lacking.