'The Celebrity Apprentice' – The Final Task Ends On A Cliffhanger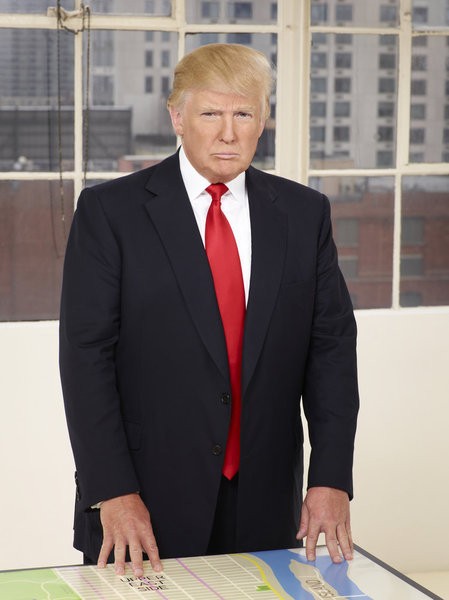 It's the beginning of day two, and Clay, Dee and Penn are headed for a park in New York City where they'll film their ad. On the phone, Debbie and Aubrey keep bringing up problems, including the need to run off and buy paint for the mural that Clay does not want in the first place. On top of that, the park they're using smells terrible, and there's an elevated train passing by every few minutes, ruining any chance for decent audio capture.
They begin searching for a better park, but finding an unlocked, grassy space in New York is not easy, and time is running out. Finally they come upon a baseball diamond, but it's occupied with actual baseball players. Although the team manager is a Clay-mate, they're still not allowed to use the field.
Penn finds a small grassy area just under a high rise apartment. Cast and crew hop the fence and stealthily begin to set up their shot. Dee marvels at how quickly Clay snaps into "full teacher mode," organizing the kids.
By contrast, Arsenio has a great studio for his work, and his Team Arsenio is having a riot with their 80's wardrobe. Teresa mentions that her hair was high and huge in the '80s. (Everybody's was, actually.) Adam cracks that Teresa has "a great sort of youthful enthusiasm.  It might be called naïveté. And I can say that freely because she doesn't know what that word means. She's at home looking that crap up right now."    
Lisa thinks Arsenio's going to have a great PSA. What could possibly go wrong? Adam is in constant voice contact with his team filming in LA. They only need 10 or 12 seconds of Magic on film, but everything has to fit perfectly to make the pieces come together. Adam leaves it in the hands of his crew, while he and Arsenio head for the editing bay. Teresa, Lisa and Paul will be working the phones for more donations.
In editing, Adam's happy with their footage. Now all they need is the Magic. But they're waiting for the file to upload, and have yet to see what has been sent for their use. What Adam hasn't told Arsenio is that his crew work with audio podcast quality NOT broadcast quality video.  And that they're not exactly the most professional crew available, either. In fact, they've managed to film Magic standing facing to the left of the camera, so that it appears he's talking to someone standing off screen. Oops! This can't be fixed.
Arsenio is devastated. He feels like he's just lost it all. There's no time to re-shoot, and they can't use the video they've received.
Aubrey and Debbie get to the rehearsal studio, where they will piece together the music for their show. Debbie's musical Director, Sy, is there to help with the arrangements. Debbie's in her element. Aubrey cracks up when Debbie once again brings her song "Shake your Love" into the medley. "Somebody kill me," Aubrey says, as Debbie explains the lyrics. Aubrey just wants to take over and get it all done, but she's deferring to her 'elder' in the music industry. (Also the one who actually had pop chart success, but I digress.)
Dee, Penn and Clay work on the editing. Debbie and Aubrey drop by for an update. Debbie has strong opinions on the musical background Dee's chosen for the ad, but Clay sticks to his guns; he's the one who'll win or lose the contest.
Lisa, who's on the opposing team, calls Clay to say that she'd like to reserve a ticket to his event, and to bring him a check. Clay's really touched by Lisa's kindness. But things are about to get difficult.
Debbie introduces Clay to her music director. Clay asks her to run through the medley from the top so that he can make changes as needed. She wants him to make notes as she goes along. Debbie wants to do it her way; Clay wants to do it his. Neither is happy.
Debbie's also trying to organize her cousin's mural, but Clay won't go ahead with the mural unless he sees a sketch beforehand. Debbie says she's recruited a family member, who's organizing about fifteen people to help get the wall done, to do something really special. Clay says he told her that he had to see a sketch beforehand. Debbie says, yeah, but you put Aubrey in charge of the décor. Clay agrees, but reiterates that he asked to see a sketch before any paint goes on the wall. Aubrey says she's talked to the cousin, and the cousin is legitimate, but Clay says he doesn't care; nothing goes on the wall without him seeing a sketch first.
Aubrey thinks Clay is making a big mistake if he pulls the plug on the mural. After all, he delegated people to do things, now he has to trust those people to do their jobs. (Myself, I can't understand why an artist in 2012 couldn't either send a fax or a .jpg of her proposed design; are she and her helpers just going to freeform paint on the wall the next day, in a few hours?)
Debbie's near tears and Dee thinks Clay should be making more of an effort to work with his team. (again, fax? Email?)  Clay tells Debbie that he's not diminishing her effort, but he's made his position clear, both the previous night, and 17 times that day. He's not going to paint a wall in a space that he's being judged on, if he doesn't know what's being painted. Again Debbie says that Clay needs to have some trust, but Clay says he trusts Debbie and Aubrey, but not someone whose work he's never seen. Clay listens in as Debbie calls her cousin, and takes offense when Debbie says that he's 'nervous.'
Let's not forget that CLAY NEVER WANTED THE WALL PAINTED IN THE FIRST PLACE. Phew, now I feel better.
Hey, what happened? The show suddenly ends, and it's time for a look at next week's final episode.
Next Sunday: it's finally here - the live season finale. Clay and Arsenio were underdogs, now they're the top dogs! And as the final task concludes, everyone's pushed to their limit. But the final Board Room is brutal. Then, in the live portion, Dayana Mendoza, Lou Ferrigno and Lisa Lampanelli will have to share the same stage.