'The Carrie Diaries' Stars Rock Out 80s Style In New Promo Pics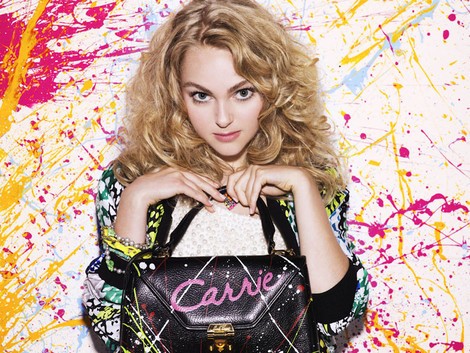 "The Carrie Diaries," which is set in the 1980s, is a prequel to the immensely popular "Sex And The City" TV series. AnnaSophia stars as a young Carrie Bradshaw (played by Sarah Jessica Parker on the HBO version).
The CW just released a bunch of new promo pics featuring the cast posing in front of a giant paint-spattered wall and wearing various shades of neon and pastel clothing.
Katie Findlay, who plays Maggie, looks 80s-riffic in a mesh blouse, giant pink plastic earrings and very colorful eye shadow. Bredan Dooling, who plays Walt, looks preppy in a turquoise sweater, pink plaid shirt, and khaki pants.
It makes us reminisce about jelly bracelets, leg warmers and parachute pants.
Hopefully "The Carrie Diaries," which debuts in January, will last longer than "That 80's Show," which was canceled after just 13 episodes in 2002.
See photos from the show...