The Calling Singer Alex Band 'Grateful To Be Alive' Following Abduction & Beating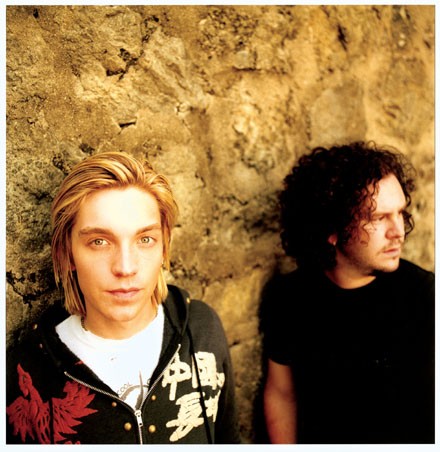 Over the weekend, The Calling rocker Alex Band was pulled into a van in Lapeer, Michigan, and was badly beaten before he was dumped on a nearby railway line.
The singer claims the only reason he's still alive is because he told his captors that he's about to be a father.
Band, 32,  sustained a fractured lower spine, a facial laceration requiring 15 stitches, and three broken teeth.
He released the following statement through a spokesperson: "The singer was abducted after the show during a trip to the mini-mart. Alex was grabbed by his shirt and hit from behind and lost his footing... After Band fought back, he was cornered in the van with the gun to his face, and Band told the assailants, 'Don't kill me as I am about to be a dad'. After more beating, the assailants responded with 'We don't kill fathers' and then left him for dead at a local railroad track in Lapeer."
 
Band himself added, "I never thought my unborn child would be my savior. I am grateful to be alive and I know that I am destined for bringing my music back to my fans."
Some have speculated that the incident was a publicity stunt, to which Band responded via CNN: "This just happened to me. I didn't kidnap myself, or beat the c**p out of myself. So the whole hoax thing is honestly kind of disgusting to hear."
The Calling formed in 2000 and released two albums. The single "Wherever You Will Go" remains their most renowned and most successful hit. In July 2005, they went on "indefinite hiatus."