The Boy Bands Of Tomorrow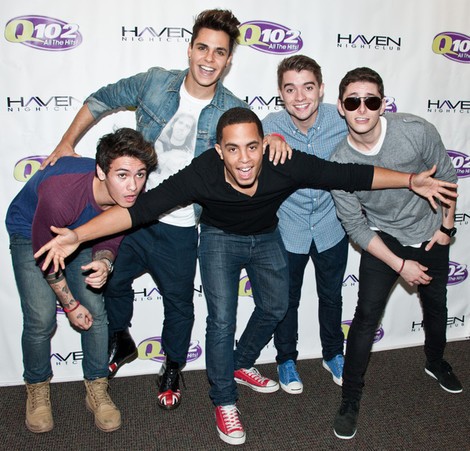 With the resurgence of boy bands in recent years, boy bands today appear to have a stronger appeal than they've ever had. The formula for creating a boy band is simple: good looks, decent vocals and upbeat dance-pop music. British accents are a definite plus.
Music today is dominated by boy bands. You have the ubiquitous One Direction, The Wanted and America's own Big Time Rush. With a high demand comes an increased supply and the number of boy bands in the world are rising steadily.
Which boy bands can we expect to see at the top of music charts in the near future? We have short-listed a few boy bands whom we feel have the chops to make it big. And for the first time, we will not be making any comparisons with One Direction. Come on, what happened to the saying, "Everyone is unique?" No one can emulate One Direction — it's completely up to their own skills and personal qualities that will lead them to success.
Name: Midnight Red
Country of Origin: USA
Label: 2101 Records/Capital Records
Members: Colton Rudloff, Anthony Ladao, Thomas Augusto, Eric Secharia, Joey Diggs Jr.
Latest release: "Take Me Home" (single)
What makes them special: Firstly, they're American. If you're a keen observer of the boy band trends, you'll know that the majority of boy bands in the music industry today are British (not that we're complaining). Midnight Red has been dubbed 'America's boy band' because American boy bands are just such a rare breed! Secondly, all members are of different ethnicities and they come from all across the country. Thirdly, all members of the bands are adults.
Trivia: Colton is a Level 10 gymnast — this means that he is qualified to represent the country in the Olympics for gymnastics!