'The Big Bang Theory' Star Kaley Cuoco Sizzles In Sexy Lingerie For Esquire Mexico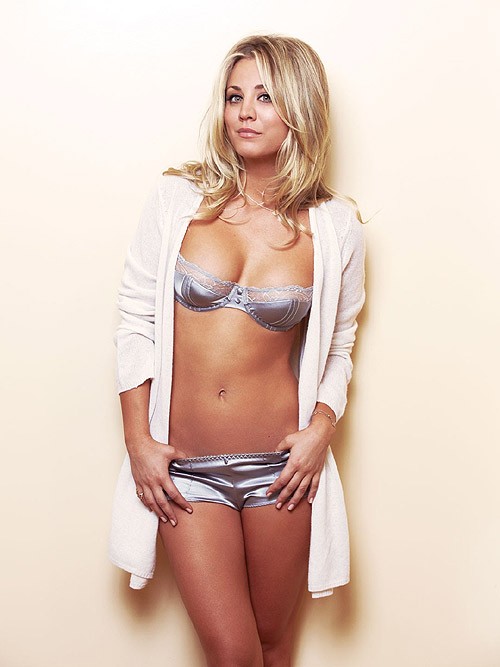 Geeks the world over will rejoice when they see these photos of Kaley Cuoco in Esquire Mexico magazine.

Unfortunately some chick named "Sandy" kept us from getting the smoking hot pics of The Big Bang Theory star in front of your very eyes until now, but we figured they're still worth it.

Kaley wears several tiny, revealing outfits and shows lots of skin in the issue.

The 26-year-old star reveals that she loves working on her show, what she finds sexy, and what foods she'll risk her perfect shape to eat.

"This series is the dream job," she says of Big Bang. "I can make people laugh everyday, I enjoy recording and working with an impressive [cast & crew]. I feel like I won the lottery."

Kaley also feels sexiest when she doesn't try to be sexy.

"I think being sexy is being yourself. I feel sexy even when I have no makeup or my hair is a mess. And I can be sexy in t-shirt and jeans, why not try to be anyone but myself," she says. "A lot of people find it hard to love, no one is perfect, and the mirror usually sees our flaws, but when you are as natural as possible, you are more sexy."

And purely out of coincedence, Kaley reveales that it's Mexican food that gets her every time.

"I break the diet for tacos, enchiladas, burritos or rice and beans ... I love it."

Check out more pics of Kaley from the October issue of Esquire Mexico after the jump...