The Best & Worst Of Julia Roberts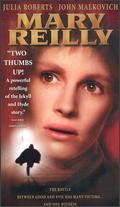 As one of the highest paid actresses in the world, it is no surprise that
Julia Roberts
has a long and varied career to admire. She started out as a romantic comedy charmer, and she has done several of them even after her vast popularity, but eventually Roberts moved into more dramatic filmmaking and huge box office hits.
She was the first actress to be on the cover of Vogue, and she is undoubtedly considered one of America's Sweethearts, so much so that she actually starred in a movie of the same name! Beautiful, intelligent, well spoken, and hard working, Roberts has been in a number of great films...but she's had her share of duds as well.
Take a look at some of her better film performances, and then sympathize with some of her worst. Then tell us what YOU think are her best and worst films!
THE BEST
3.) "
Steel Magnolias
" is the movie that Roberts won her very first Oscar nomination, for Best Supporting Actress, although she did not win. This movie was chock full of talented and strong actresses, such as
Shirley MacLaine
,
Sally Field
,
Dolly Parton
, and
Daryl Hannah
. Roberts was somewhat of a newcomer at that time, but she fit in well with the cast and the movie that featured the bonds of female friendship in the South.
She plays one of the most important characters, Shelby, a young woman with Type 1 diabetes who struggles with her health from childhood through her tragic end. Shelby may be the prettiest girl in town, but it is not just Roberts' good looks that she brings to the film. She brought heart and kindness, and it was easy to connect and feel for this sick woman/daughter/mother. Other than "
Pretty Woman
," this movie put Roberts on the Hollywood map, but it let her flex her dramatic abilities.
2.) "
Closer
" is on this list because of how different it was from Roberts usual role and how well she performed in a somewhat unlikable character. While "Pretty Woman" and "
My Best Friend's Wedding
" are what most people remember Roberts for, they were not exactly the most challenging roles. She is good at playing strong, feisty women with a sense of humor and slight neurotic nature, but in most of her films that is exactly who she is. Over and over again.
"Closer" was a real departure. Based on a stage play, it is about the confusing and sordid love affair between four people. Love, hate, betrayal, apathy, lies, and twisted truth all play a part. Roberts played Anna, a photographer who flirts with a taken man (
Jude Law
) but only starts an affair with him after she's involved with a sweet, dependable fellow (
Clive Owen
). A stripper (
Natalie Portman
) rounds out the square as Law's young girlfriend, and you have drama and manipulation galore. No one in this movie is likable; their characters are too selfish and cruel for that. It was a risk for the beloved Roberts, and she jumped head first into it.
1.) "
Erin Brockovich
" is one of the most famous roles of Roberts life and the film that she finally won the Oscar for. It was a huge success in the box office, making over $250 million worldwide, and it is generally received kindly by critics and viewers alike.
A rags to riches kind of story, Roberts played the title character who is a single mother of three and meets a lawyer (
Albert Finney
) when she tries to win a personal injury lawsuit. He hires her as a file clerk, and eventually she stumbles upon a case involving the sickness of a town thanks to the water poison from a big corporation. She fights for what is right, and you can't help but root her on. Brockovich is a stronger and more vicious character for Roberts, dancing on the edge between charming and bitterly snarky. It is a memorable role for a reason, but no one could have done it better than Roberts with her giant smile and 'bring it on' attitude.
Click the next page for her worst films...