The Best & Worst Of Jack Black

If only life were so simple as to allow enjoyable
Jack Black
be noticeably different than awful Jack Black. Perhaps the slightly thinner, slightly less beardy version of him could be the best version of him and the more unshaven and huskier version could be the worst version of him, or vice versa; something, anything, that would allow the audience to know what not to waste their time on.
Yes, if only life were this simple.
Sadly, it's not, otherwise I would not have recently lost 97 minutes of my life to Black's latest film,
"Year One"
. While having its moments coming mainly from David Cross, "Year One" definitely lands in the "Worst of" category for Jack Black.
While Jack Black is indeed one of the most successful comedic actors of our generation by way of his over the top antics, those same over the top antics fall far short sometimes and simply do not succeed. However, when a director is able to reel Black back just a touch, it's magical!
Thankfully most directors are able to rein Black in and allow him to be showcased at his best; whether it is as the straight man, the comedic foil, a small bit part, as part of an ensemble cast or studio only gave greenlight with Jack Black cast role.
The best Jack Black movie was "
Shallow Hal
" in which he played Hal who was a shallow man until getting trapped in an elevator with Tony Robbins who basically shocks Hal and transforms him into being to very deep person who can only see the inner beauty of someone.
"
Envy
" was another phenomenal Jack Black flick with Black playing off of
Ben Stiller
.
Other great movies that Jack Black was at his best are: "
Tropic Thunder
," "
Ice Age
," and the quintessential Jack Black flicks of "
Saving Silverman
" and "
High Fidelity
."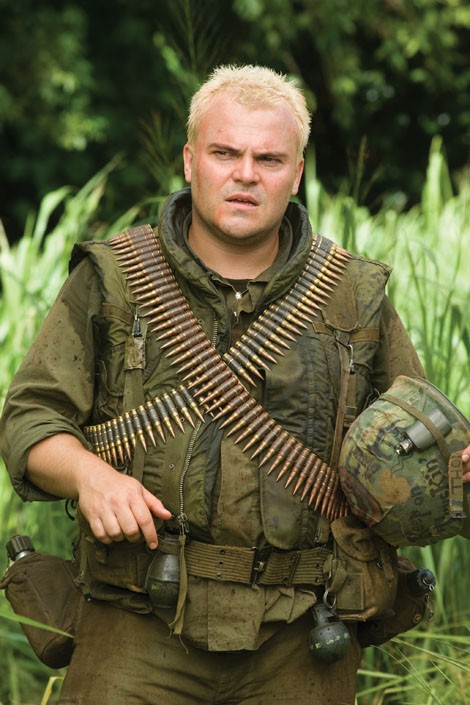 Image © Paramount Pictures
Small supporting roles that showcased Black off well were his roles in "
The Cable Guy
," "
Mars Attacks!
," "
The Jackal
," "
Enemy Of The State
," "Airborne", "
Walk Hard
" and "
Run Ronnie Run
." Plus who could forget Black's role in "
Anchorman
" when he gets a burrito thrown on him causing him to crash his motorcycle and then punts a small dog named Baxter off of a bridge. BAXTER?!
Dare I not write a Best & Worst of Jack Black and not bring up
Tenacious D
! All of the Tenacious D material lands safely in Best of Jack Black.
Now onto what is by far the worst of Jack Black. They come to you in the form of movies and they are "Year One," "
Nacho Libre
," "
Orange County
," "
School of Rock
" and "
King Kong
."
Yes, "King Kong!"
Have you or anyone you known ever said "King Kong" was good aside from all of the CG effects that went into it? I think not.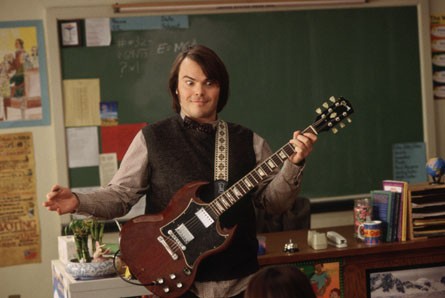 Image © Paramount Pictures
Now if we can only convince Jack Black to paint his left ear purple when promoting a film as a way of letting the world know that we should not waste our time on something that ends up on the Worst of Jack Black list. That would be great!
Story by
Eric Stromsvold
Starpulse contributing writer