The Best Presidential Movie Moments In Honor Of 'The Campaign'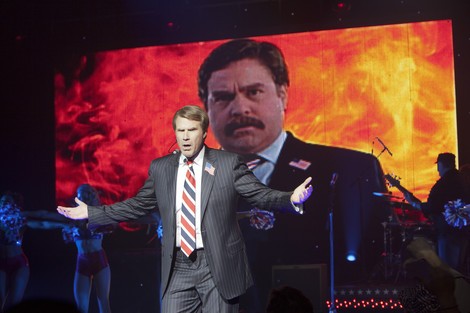 Will Ferrell and Zach Galifianakis aren't running for president in The Campaign, but they should be. If movie presidents have taught us anything, it's that presidents are prone to moments of pure awesomeness. Here are some of those moments - but first, a bonus clip from The Campaign:
Now back to our regularly-scheduled list:
The Simpsons Movie ("Arnold Schwarzenegger")
The Simpsons Movie takes a look at what could happen if we overturn the 200-year-plus rule that no foreign born citizen can become President of the United States. Influence from outside sources? Blasphemy!