The Best of A Decade : The18 Greatest Movies Of 2000-2009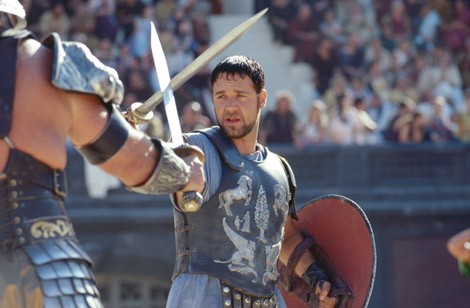 It may have been just a few years since these films were released, but the early seminal films of the 21st century have been able to hold their own against Hollywood heavyweight classics. From Roman gladiator epics to unconventional family road trips and all the hamburger phones, bottles of Merlot and deadly coin flips inbetween, the films of the early aught's first decade have already made a strong case for cinematic storytelling in the new millenium. Here are the best movies of 2000-2009.
Gladiator (2000)
Ridley Scott's thrilling Roman battle epic about revenge and redemption surely entertained audiences across America. Russell Crowe's performance as the iconic and noble Roman general Maximus Decimus Meridius lives on in this movie life and the next.