The Best Music Videos of 2011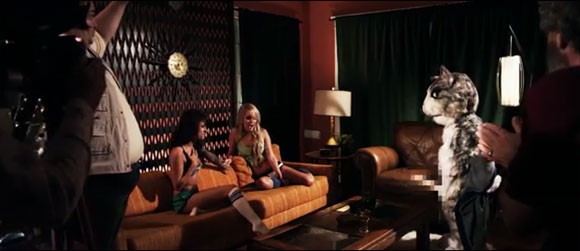 Yes, we get it, music videos have gone the way of the dinosaur. MTV killed them with re-runs of the 'Teen Mom' and 'the Jersey Shore,' sure, but that doesn't mean they're not worth watching, entirely. Isn't that what Youtube is for? So for the first time here we are taking the time to name a few of 2011's best music videos. Here is a list of five, as well as one deserving of honorable mention.  
  "Sexy & I Know It"
Sorry for Party Rocking
Redfoo and Sky Blu are back at it again in the video for "Sexy & I Know It," a hilarious clip that features the two members of LMFAO battling for sexy crew supremacy. It's hard not to like these guys, which is evident by this vid, which features a speedo dance-off on top of a bar and cameos from Ron Jeremy and Wilder Valderrama. LMFAO are doing their part in bringing music videos back to relevance for sure, and with "Sexy & I Know It," you'll be laughing in no time.