The Best Moments From This Week's 'Saturday Night Live' With Zach Galifianakis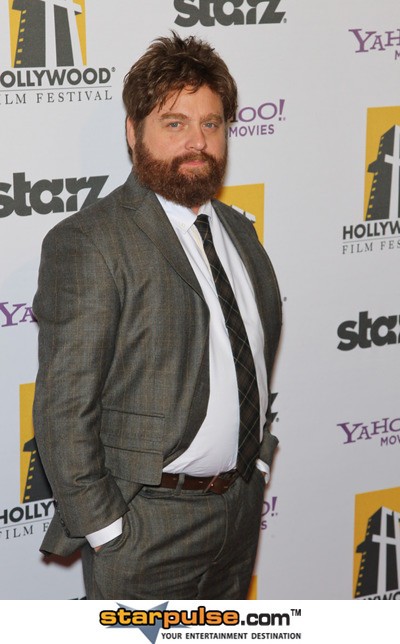 Zach Galifianakis is quickly earning a spot on the list of best Saturday Night Live hosts. After an acclaimed appearance in March of 2010, Zach returned Saturday and reminded us why he is one of the funniest men in comedy. Here are the best moments from the episode.
March Madness: The cold open featured the other tournament everyone is talking about: the Crazy bracket. Who's the craziest person in the world? Greg Gumbel (Kenan Thompson) and Jim Nance (Jason Sudeikis) break it down - with an appearance from Bill Hader's brilliant take on Charlie Sheen. 
Monologue: Zach Galifianakis does his usual alt-comedy bit, and concludes it with one of the funniest performances you will ever see on television. I mention "on television" because NBC cut out the part where he dresses up as Annie (as in, the musical) and sings "Tomorrow" while revealing views on marijuana and North Korea. I assume it's a copyright thing.
Personal Assistant: Zach searches for the right person to tell him he's awesome... and to keep up on Justin Bieber news.
Scared Straight: Zach stars as a Hannibal Lecter knockoff sent to a police station to scare some troublemaking kids. However, he and his partner (Kenan) go overboard.
Zach shaves his head for a (fictional) Mr. T sketch, only to learn that it was cut and he has to go out to say goodnight to the audience. That's dedication.
What was your favorite part from Saturday Night Live this week?