The Best Babes - Fall 2010 Movie Line-Up
The fall movie season is quickly approaching and what better way to celebrate than to hand pick some of the hottest celebs showcasing their skills in the coming months.  Check out our list of fabulous leading ladies and be sure to watch the drooling.  Enjoy!

Emma Stone – Easy A
September 17th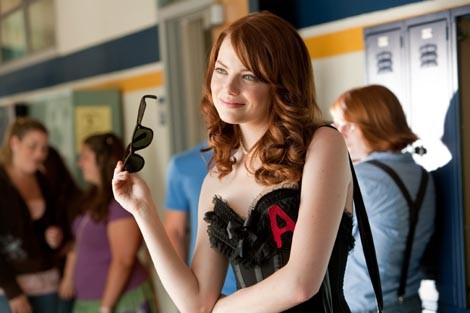 Synopsis: After a little white lie about losing her virginity gets out, a clean cut high school girl (Emma Stone) sees her life paralleling Hester Prynne's in "The Scarlet Letter," which she is currently studying in school – until she decides to use the rumor mill to advance her social and financial standing.
Carey Mulligan – Wall Street: Money Never Sleeps
September 24th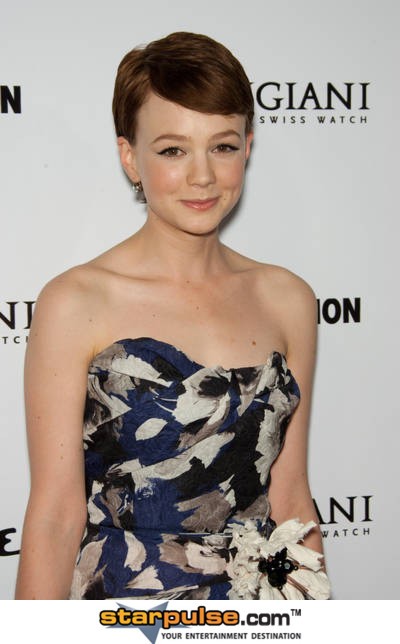 Synopsis: Michael Douglas is back in his Oscar winning role as one of the screen's most notorious villains, Gordon Gekko. Emerging from a lengthy prison stint, Gekko finds himself on the outside of a world he once dominated. Looking to repair his damaged relationship with his daughter Winnie, Gekko forms an alliance with her fiancé Jacob (Shia LaBeouf). But can Jacob and Winnie really trust the ex—financial titan, whose relentless efforts to redefine himself in a different era have unexpected consequences.
Milla Jovovich – Stone
 October 8th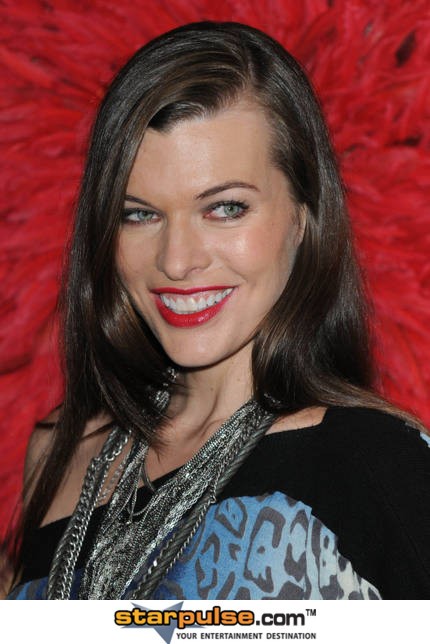 Synopsis: As parole officer Jack Mabry (De Niro) counts the days toward a quiet retirement, he is asked to review the case of Gerald "Stone" Creeson (Norton), in prison for covering up the murder of his grandparents with a fire. Now eligible for early release, Stone needs to convince Jack he has reformed, but his attempts to influence the older man's decision have profound and unexpected effects on them both. Set against the quiet desperation of an economically ravaged community and the stifling brutality of a maximum security prison, this tale of passion, betrayal and corruption examines the fractured lives of two volatile men breaking from their troubled pasts to face uncertain futures.
Bryce Dallas Howard - Hereafter
October 22nd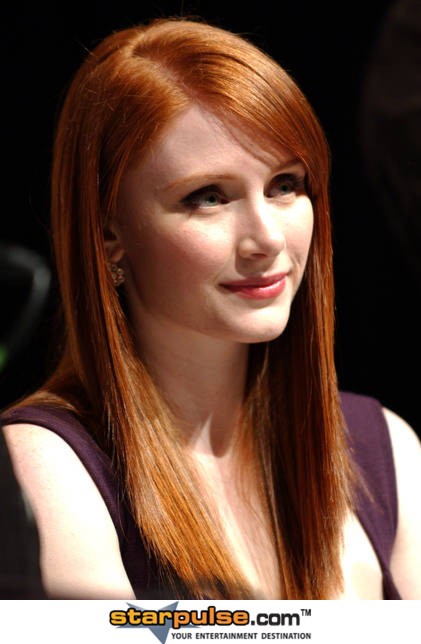 More Bryce Dallas Howard  Pictures
Synopsis: The story of three people who are touched by death in different ways. George (Matt Damon) is a blue-collar American who has a psychic connection to the afterlife. On the other side of the world, Marie (Cecile De France), a French journalist, has a near-death experience that shakes her reality. And when Marcus, a London schoolboy, loses the person closest to him, he desperately needs answers. Each on a path in search of the truth, their lives will intersect, forever changed by what they believe might–or must–exist in the hereafter.
Betsy Russell – Saw 3D
October 22nd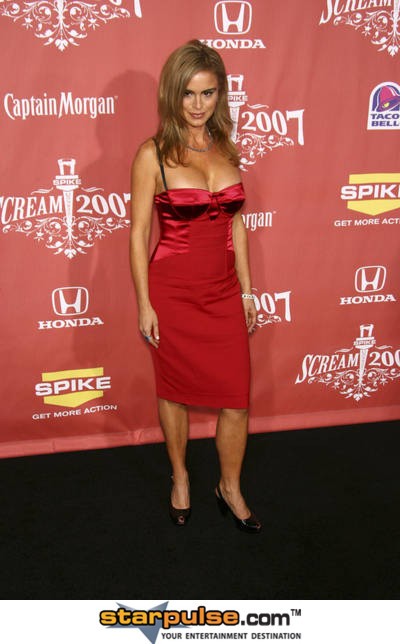 Synopsis: As a deadly battle rages over Jigsaw's brutal legacy, a group of Jigsaw survivors gathers to seek the support of self-help guru and fellow survivor Bobby Dagen, a man whose own dark secrets unleash a new wave of terror...

Rachel McAdams – Morning Glory
November 12th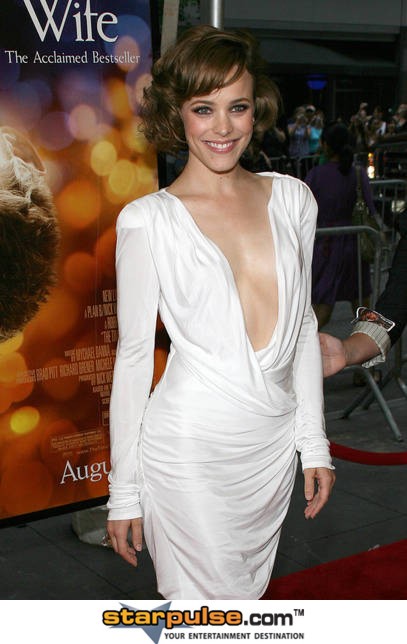 Synopsis: When hard–working TV producer Becky Fuller (McAdams) is fired from a local news program, her career begins to look as bleak as her hapless love life. Stumbling into a job at "Daybreak" (the last–place national morning news show), Becky decides to revitalize the show by bringing on legendary TV anchor Mike Pomeroy (Harrison Ford). Unfortunately, Pomeroy refuses to cover morning show staples like celebrity gossip, weather, fashion and crafts – let alone work with his new co–host, Colleen Peck (Diane Keaton), a former beauty queen and longtime morning show personality who is more than happy covering morning "news." As Mike and Colleen clash, first behind the scenes and then on the air, Becky's blossoming love affair with fellow producer, Adam Bennett (Patrick Wilson) begins to unravel – and soon Becky is struggling to save her relationship, her reputation, her job and ultimately, the show itself.
Christina Aguilera and Kristen Bell – Burlesque
November 24th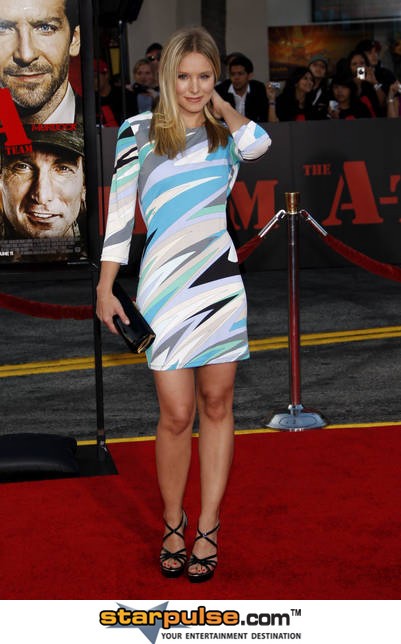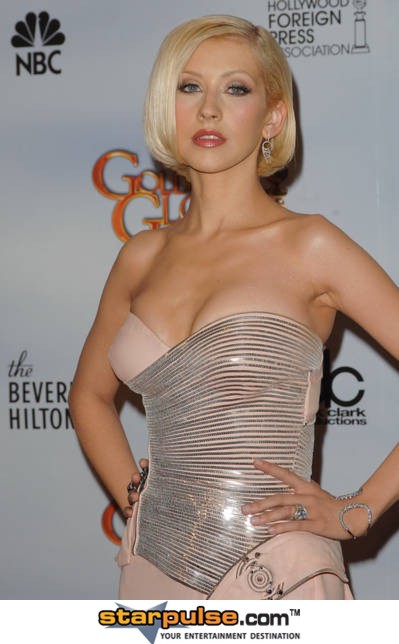 More Christina Aguilera and Kristen Bell Pictures
Synopsis: Tess, a retired dancer and owner of the venue, struggles to keep the aging theater alive, facing all kinds of financial and artistic challenges. With the Lounge's troupe members becoming increasingly distracted by personal problems and a threat coming from a wealthy businessman's quest to buy the spot from Tess, the good fortune seems to have abandoned the club altogether. Meanwhile, the life of Ali, a small-town girl from Iowa, is about to change dramatically. Hired by Tess as a waitress at the Lounge, Ali escapes a hollow past and quickly falls in love with the art of burlesque. Backed by newfound friends amongst the theater's crew, she manages to fulfill her dreams of being on stage herself. Things take a dramatic turn though when Ali's big voice makes her become the main attraction of the revue.
Anne Hathaway – Love and Other Drugs
November 24th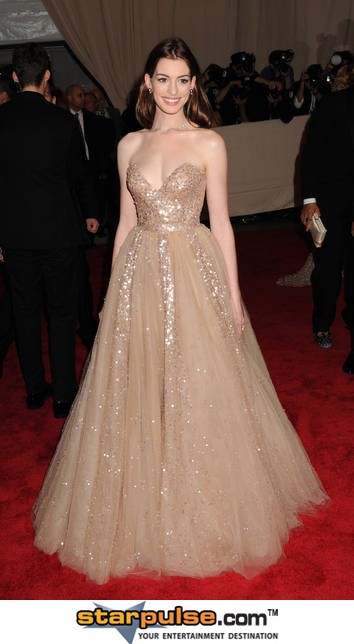 Synopsis: Hathaway portrays Maggie, an alluring free spirit who won't let anyone - or anything - tie her down. But she meets her match in Jamie (Jake Gyllenhaal), whose relentless and nearly infallible charm serve him well with the ladies and in the cutthroat world of pharmaceutical sales. Maggie and Jamie's evolving relationship takes them both by surprise, as they find themselves under the influence of the ultimate drug: love.