The Best and Worst Tom Hanks Movies

Boy oh boy,
Tom Hanks
sure has come a long way from his humble bumble beginning as the cross-dressing Kip Wilson on the television show "
Bosom Buddies
." With a slew of critically acclaimed performances and two back-to-back Academy Award wins for his roles in "
Philadelphia
" and "
Forrest Gump
," there is no denying that Mr. Hanks is one of the most talented actors in Hollywood. He may not be the most handsome guy in the room, but Tom Hanks' winning combination of boy-next-door charm and multifaceted talent has indubitably ascertained him to be an American staple, like apple pie or hot dogs. Nevertheless, just because Mr. Hanks has collected an exceptional pair of Oscar book ends does not mean that his road to success has been sans the occasional fender bender, especially earlier in his career. Overall, however, it is generally accepted that despite a hand full of box office flops, Tom Hanks' status as an American film icon is well deserved and will stand the test of time.
The Worst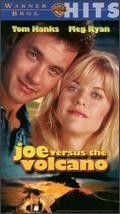 Joe Versus the Volcano
Hanks teams up with
Meg Ryan
for the first time in this 1990 comedy about Joe Banks, a listless hypochondriac, who is diagnosed with a "brain cloud" and told that he only has five months to live. Upon receiving his dismal prognosis, Joe decides to accept and odd offer from a millionaire, which will allow him "to live like a king and die like a man" if he agrees to travel to the remote island of Waponi Woo and sacrifice himself to a volcano.
The whole story line is a big, steaming bowl of ridiculousness. Yet, at the same time, there is something refreshing about the absurdity of "Joe Versus the Volcano." Plus, this film rocks that adorable Hanks/Ryan movie magic chemistry. So while "Joe Versus the Volcano" may be on the worst list for Tom Hanks films, this movie still certainly holds a large amount of appeal.
Joe Versus The Volcano: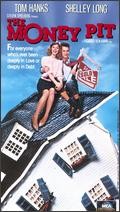 The Money Pit
In this 1986 remake of "
Mr. Blandings Builds His Dream House
," Hanks plays Walter Fielding Jr., an up-and-coming entertainment lawyer, who decides to purchase a fixer-upper house along with his girlfriend, Anna, played by
Shelley Long
. As it turns out, however, the "fixer-upper" winds up being more of a rip-off and Walter and Anna find themselves up to their ear lobes in home repairs and debt.
"The Money Pit" has its fair share of moments of slapstick hilarity, but overall, the film, like Walter and Anna's fixer-upper, is in need of some major refurbishment. Interesting Fact:
Steven Spielberg
produced.
The Money Pit: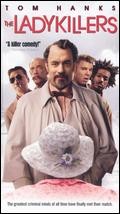 The Ladykillers
This Coen brothers update of
Alexander Mackendrick
's 1955 dark comedy classic attempts to create madcap characters whose charm and appeal is emitted though their unabashed malevolence. In the end, however, the overabundance of character quirks proves to be far too
Loony Toons
-ish and causes the film to have an
Inspector Gadget
-like self-destruction.
In the film, Hanks plays Professor Goldthwaite Higginson Dorr III, the ring leader of an entourage of clownish thieves, whose plan to rob a riverboat casino is thwarted by an elderly Mrs. Munson (
Irma P. Hall
). Throughout the film, it is clear that Hanks is having fun playing Professor Dorr, a loquacious, southern dandy, and it is definitely refreshing to see him portray a character so vastly different from his normal screen personas. Ultimately, however, the film is a flop and Dorr's quirky mannerisms prove to be just plain irritating.
The Ladykillers (original 1955 trailer):


The Ladykillers:


Click here to see Tom's best!