The Best And Worst Of TV 2010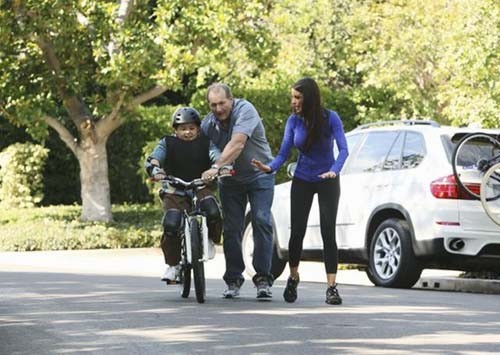 The TV year was filled with ups and downs.  Dramas contributed to what some call another "golden age of television."  Some comedies were excellent, while others were repellent.  But there are a few sure things: the sitcom is on the upswing, reality is (probably) on the decline, and Conan O'Brien is really, really rich.
The Top 10, in descending order:
10. 'Project Runway' – This season sparked emotional highs thanks to Mondo, whose talent and grace (not to mention his poignant HIV background) propelled the show to new heights.  But we were also witness to Gretchen, Poison Ivy and Michael C., who certainly added some extra drama.  Even Tim Gunn seemed rejuvenated somehow.
9. 'The Big Bang Theory' – The show just keeps on clicking in its move to Thursdays, which hardly impaired its ratings.  Jim Parsons deservedly won the Best Actor Emmy this year, while Wil Wheaton has brought even more hilarity to the role of… himself.  Mayim Bialik and Melissa Rauch have been perfect additions to the cast.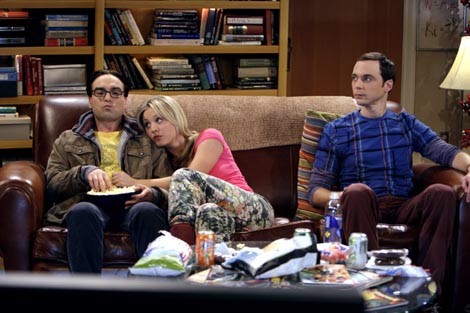 8. 'Giada at Home' and 'Barefoot Contessa' – Okay, I know it's cheating to have two entries here.  But these two are easily the most entertaining and accessible shows on the Food Network.  Giada, skinny as she may be, has a persuasive quality to her cooking – she's almost a saleswoman.  Ina Garten, on the other hand, makes you want to stay home and cook in a cozy New England cottage.  Remember, she used to work for the government…  she must know what she's talking about.
7. 'Raising Hope' – This is one of the best new shows of the year.  With kind of a macabre premise, the cast has overcome the biggest obstacles to exhibit both humor and sweetness.  Cloris Leachman takes on kind of a thankless role, but she's hilarious.  The real star, though, is Martha Plimpton, who exudes a warmth and kindness in what could have been a throwaway role.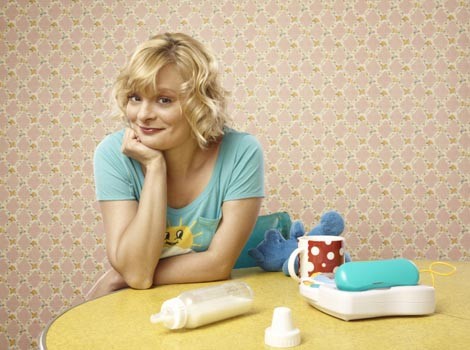 6. '30 Rock' – Is the show inconsistent?  Yes.  But when it's funny, it's truly hilarious.  Tina Fey continues to outdo herself, as does Alec Baldwin, on a weekly basis.  And this year, the guest stars haven't been too over-the-top – Matt Damon, Will Forte, Elizabeth Banks, Elaine Stritch and Alan Alda have all contributed to some riotous episodes.
5. 'The Office' – Speaking of inconsistent… but, when you're hot, you're hot.  Steve Carell's impending departure has invigorated the show, to a degree.  The recent return of Amy Ryan as his love Holly has sparked a little of the vigor that's been missing this season.  But Carell's performance has been impeccable all season long.
4. 'Glee' – Is this show too popular for its own good?  Perhaps.  But, it's still incredibly entertaining.  Even the 'Britney/Brittany' episode was amusing, despite its indulgences.  Guest stars are abundant, and while it may seem excessive, none have been misused.  This year's highlight performances include Gwyneth Paltrow, Carol Burnett… and even John Stamos.  Here's hoping Kristen Chenoweth and Neil Patrick Harris return shortly.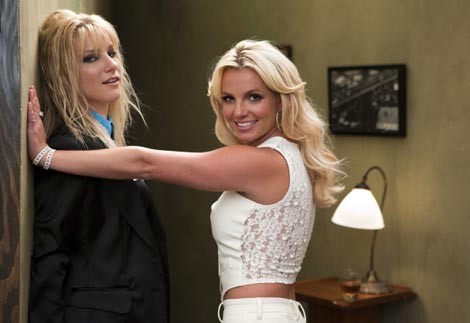 3. 'Modern Family' – This show just gets better and better.  The situations seem real, despite their ridiculousness, and the actors pull it off easily.  The hard part is deciding who's better: Ty Burrell, Jesse Tyler Ferguson, Ed O'Neill, Julie Bowen, Sofia Vergara or Eric Stonestreet.  Or any of the child actors, for that matter.  Or any of the guest stars, including Celia Weston as Cam's overly-affectionate mother.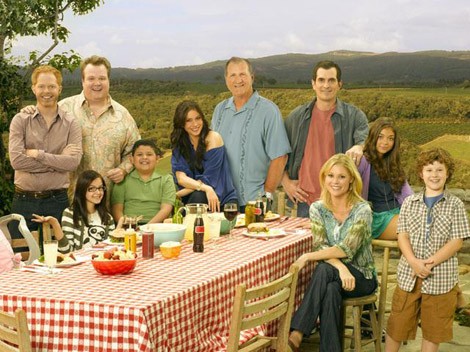 2. 'Mad Men' – Speaking of shows getting better, you wouldn't think this one could.  While the finale was somewhat disappointing, it didn't detract from a season filled with exquisite moments, most notably in the episode 'The Suitcase,' which featured Peggy and Don at their most vulnerable.  It was perhaps the best television episode of the decade, and I don't make the statement lightly.  Even though it has been honored with three Emmys in a row, a fourth would not shock me.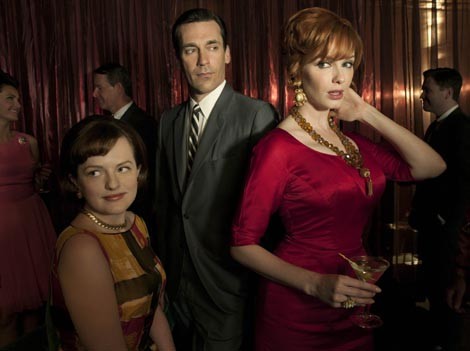 1. 'Lost' – The show was nominated for 12 Emmys this year, but was largely shut out at awards time.  It's a shame, because even if it didn't live up to the hype and expectation, the final season still tied up loose ends and provided a finale that was eloquent, poignant – and even transcendent.  I re-watched the final sequence several times, and it still gives me chills.  The directing, acting, writing and editing – so perfect.  This one will go down in the history books.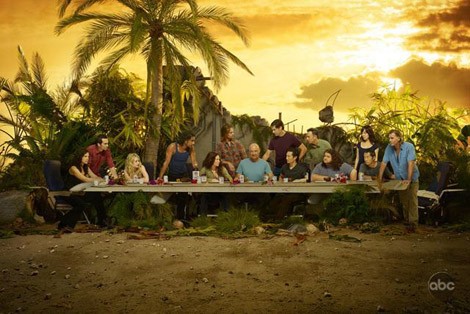 The Five Worst: This category is difficult, because I tend to avoid shows I know I'll hate.  But yet, it's not a problem to list these:
5. 'Dating in the Dark' – The title sums this series up.  Do I even need to explain why this series is horrible?
4. 'Mike & Molly' – Okay, is this really one of the absolute worst?  No… but it makes this list because it has most disappointed me.  The pilot was funny and the performances have been driven.  But the writing has gone from sweet to crass and predictable.  Actors like Melissa McCarthy and Swoosie Kurtz are wasted thanks to Chuck Lorre's writing staff.  I sincerely hope it turns around, because I used to like it.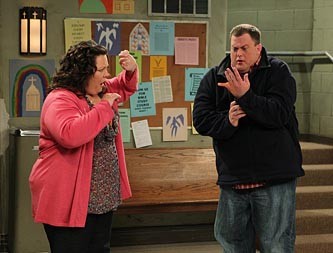 3. 'Outlaw' – This NBC series starring Jimmy Smits lasted just a few episodes.  No wonder: it was ridiculous from the get-go.  It's sad that Smits, who left 'NYPD Blue' at its height in 1998, has failed to find a TV substitute for his talent.  'L.A. Law' must seem like a long time ago…
2. 'The Whole Truth' – This was supposed to be Maura Tierney's comeback vehicle after she bounced back after bowing out of 'Parenthood' for cancer treatment.  Unfortunately, the series, which also starred Rob Morrow, was as predictable as melba toast.
1. '@:%  My Dad Says' – If there was ever a bad idea for a sitcom, this is it.  William Shatner, who showed ample comic chops in his Emmy-winning role on 'Boston Legal,' is hammier than Paula Dean's holiday meal, yet oddly lifeless, in this hopeless comedy.  Yet, it's been boosted by a plum time slot after 'The Big Bang Theory' on Thursdays, so it may see more life yet.