The Best and Worst of Sean Penn

Since his first film appearance,
Sean Penn
has changed Hollywood with the diversity of his characters. From a Death Row inmate to a jazz musician to a mentally disabled father, Penn has truly earned respect and admiration from fans and fellow actors. In no particular order, here are his best and worst films. Note: The worst films are not necessarily on the list because of the acting.
Best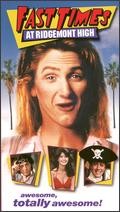 Fast Times at Ridgemont High
(1982)
A classic '80s film, Fast Times at Ridgemont High chronicles the drama of several California teenagers. The film has since become an icon for the decade where free-spirited teens sport the big hair and colorful clothing. Penn played Jeff Spicoli, a stoner who had little interest in studying and would rather hang out. In true surfer speak, Penn mastered the stereotypical surfer accent, regularly using the words "dude" and "no way." Fast Times gives viewers comedy by watching Spicoli harass teacher Mr. Hand and hope by experiencing the angst among Stacy Hamilton, a teen looking for love, and her circle of friends.
Jeff Spicoli Tribute

Mystic River
(2003)
Although disturbing and not at all uplifting, Mystic River provides a distinctive plot that makes viewers think intensely. A father who just lost his daughter to murder, Jimmy Marcus (Penn's character) fights to catch the killer before the cops. The film's events twist and turn, making it nearly impossible for viewers to figure out not only the crime, but also how they feel about the characters. Jimmy's childhood friends, Sean Devine (Kevin Bacon) and Dave Boyle (Tim Robbins), both play pivotal roles as the lead investigator and a suspect, respectively, all of whom lead completely different lives at the end.
The Interpreter
(2005)
Perhaps the most underrated film of Penn's career, The Interpreter is a political thriller involving Silvia Broome (
Nicole Kidman
), a United Nations interpreter who was witness to a political assassination plan. Penn played Tobin Keller, a Secret Service agent who is assigned to protect Silvia. However, after spending more time with Silvia and learning more about her past, Tobin begins wondering if Silvia is actually involved in the plot. The Interpreter is a unique story that shows Penn's character in many lights, both as a tough, insensitive agent and as an emotional, vulnerable widower.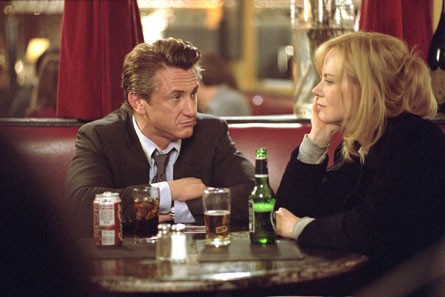 Worst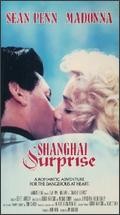 Shanghai Surprise
(1986)
Even if Penn's biggest fan deems his acting exceptional, that fan would probably choose a less positive word to describe his performance in Shanghai Surprise. Not only was Penn's acting sub-par, but
Madonna
, his co-star, also had an unremarkable performance, and the film altogether was disappointing. The two fired up a romance while attempting to smuggle drugs out of China both for the money and the supposed medical cure, as Madonna played a new-aged nurse. Not only did the film lack a concrete and plausible plot, it was undeniably uninteresting. Luckily, both Penn and Madonna were able to bounce back from this box office failure.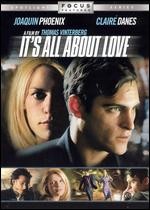 It's All About Love
(2003)
Most likely classified as a romantic science fiction, It's All About Love takes place in 2021 and circles around a couple, John and Elena, (
Joaquin Phoenix
and
Claire Danes
) who is on the verge of divorce. While the entire world experiences a simultaneous winter, the couple meets on a snowy, July day in New York City to sign divorce papers, but instead rekindle their marriage. Penn played Marciello, John's brother, a man so intrigued by the global winter that he flies around the world to monitor the environments. This poorly written plot does not necessarily equal poor acting, but there's very little to which any audience can relate.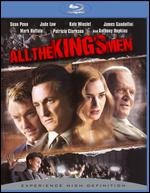 All the King's Men
(2006)
Based off of a 1946 book and the remake of a 1949 film, All the King's Men takes place in 1950s Louisiana. Willie Stark (Penn) is highly supported by the working class, as they elect him their governor. However, others in the state have different opinions on Willie, and that group is headed by Judge Irwin, a man who has a history with one of Willie's right-hand men. This film, although the story has potential, was one that should have never been created. It's difficult to recreate something that has already been done several times, and this version did not do the book or the original justice. The ending; however, was decently full of surprise and tragedy.
Story by
Rebecca Kruse
Starpulse contributing writer