The Best And Worst Of Kate Winslet

Kate Winslet
is one of the most respected actresses of modern day, and she is also remarkable in her excellent list of film roles from start to finish. There were very few movies that could even be considered 'bad' on her resume, and even the less successful ones garnered praise for her performance alone. Beautiful, intelligent, picky, and somewhat of an indie film darling, Winslet has a wicked sense of humor to go along with her sweet smile. Just watch her guest appearance on "
Extras!
" This British spitfire has been nominated for five Oscars with no wins ... yet. We'll have to see what the newest year will bring since she has already gained two nominations for the Golden Globes. Let's take a look at some of her best and worst films to date.
The Best
Titanic
Well this movie does not need any real introduction. "Titanic" is still the highest grossing film of all time, although "
The Dark Knight
" did almost sneak upon it this year. Winslet played the main character Rose opposite the huge hearththrob at the time
Leonardo DiCaprio
. As Jack, he manages to win his ticket on the massive ship the Titanic in a poker game. He meets Rose when she considers suicide, since she is being forced into a loveless marriage for the money. This begins an epic romance between the two as they fight off class expectations and then certain death as the Titanic crashes into an iceberg. Winslet had been a known name before that, but this skyrocketed her straight to the A list. Rose was feisty, strong, and gorgeous; what girl who saw the movie didn't want to be her?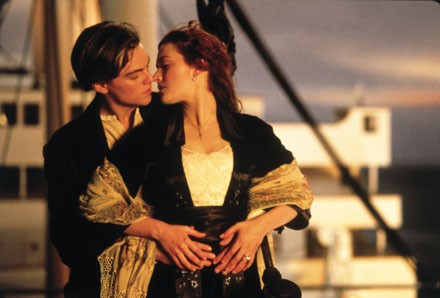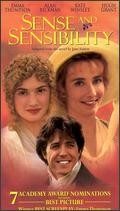 Sense and Sensibility
"Sense and Sensibility" was the first movie Winslet got Oscar and Golden Globe nominations for. Based off the brilliant book by Jane Austen, the story is about the Dashwood family. The mother and three daughters are thrust into poverty after the father dies and are forced to fend for themselves. The two older sisters Elinor (
Emma Thompson
) and Marianne (Winslet) battle the expectations of society upon them, sudden lack of wealth, and their struggle with very different love stories. Marianne is passionate and trusts only in emotion, finding very little understanding with her serious and responsible older sister. The two must find a compromise between their opposite views of the world if they are to find any lasting happiness and love. This movie was overall beloved and received top critical praise, and Winslet especially gained attention as the vibrant Marianne.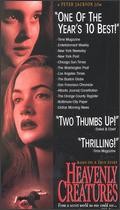 Heavenly Creatures
Winslet started out in commercials and stage acting, but it was her breakout performance as Juliet Hulme in "Heavenly Creatures" which first gained her attention from the Entertainment Elite. Based on the well known Parker-Hulme murder in 1954, the film is about two teenage girls who form a friendship so intense it borderlines on terrifying. Juliet and Pauline (
Melanie Lynskey
) create fantasy worlds together and slowly their parents believe that their relationship is sexual in nature. Lesbianism was considered a mental illness in 1950's New Zealand. The girls decide to kill Pauline's mother to stay together. This insane film was directed by
Peter Jackson
long before he touched "
The Lord of the Rings
," and it is one that cannot be missed. Winslet is mesmerizing in this role as a whimsical and yet frighteningly obsessed teenager.
Little Children
"Little Children" is the most recent movie that Winslet was nominated for, and it deals with a lot of modern themes and dystopian ideas. She plays Sarah Pierce, a woman who used to be all anger and fire, but now lives like a Stepford wife in her upper-middle class house with a daughter she can't connect with.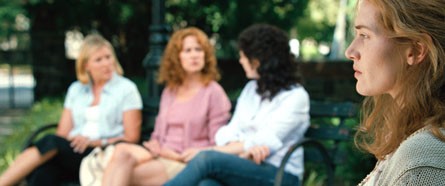 Unhappy and lonely, she starts a torrid love affair with Brad (
Patrick Wilson
), a similarly married but miserable man. Their stories cross with one another and with the plight of a former sex offender named Ronnie (
Jackie Earle Haley
) who moves back into the neighborhood and is hated by everyone. Sarah is given a second chance at life and love, but perhaps what she discovers is her first chance was all she really needed. Winslet is very subtle in this performance with her fury held just enough under the surface that you can feel it with every word she speaks. Most of her other roles are very extroverted and almost joyful, but Sarah is all smoldering hatred and discontent.
Eternal Sunshine of the Spotless Mind
Her role as Clementine in "Eternal Sunshine of the Spotless Mind" is apparently Winslet's own favorite. How could it not be. This incredibly bizarre and beautiful tale written by Charlie Kaufman ("
Being John Malkovich
," "Adaptation") is about a couple who recently broke up: Joel (
Jim Carrey
) and Clementine. Clementine decides to undertake an experimental procedure where all her memories of Joel are systematically erased so she no longer feels the pain. Joel finds out and decides to do the same thing out of sorrow and anger, and the audience follows Joel's memories as he witnesses their relationship from ending to beginning. Slowly Joel starts to regret his decision and wants to save Clementine, even if it is only the small part of her that lives in his mind. This is the third movie Winslet was nominated for in the Academy Awards, and arguably her most deserving role. As the troubled, impulsive, sharp tongued, sweet, and loving Clementine, she shines as an actress. Even more than her radioactive colored hair.