The Beastie Boys Release 'Fight For Your Right - Revisted' Trailer With Will Ferrell, Jack Black, Danny McBride & More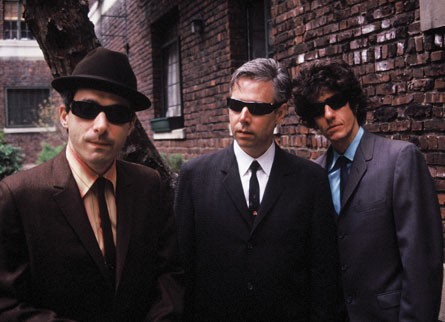 The Beastie Boys have released a hilarious trailer to their 30 minute movie "Fight for Your Right - Revisited." Watch it below!
The trailer stars Seth Rogen, Danny McBride, Elijah Wood, Will Ferrell, Jack Black, John C. Reilly, Ted Danson, Stanley Tucci, Rainn Wilson, Jason Schwartzman, Steve Buscemi, Will Arnett and Susan Sarandon.
The short film apparently takes place right after the original "Fight for Your Right" music video, and has something to do with the Beasties Brothers from the 80s meeting the Beastie Boys from today.
Their new album, Hot Sauce Committee Pt. 2, comes out May 3.
Warning: Contains Profanity
Click Here For More Beastie Boys Pictures