'The Bachelorette' Recap: Des Heads Home With The Guys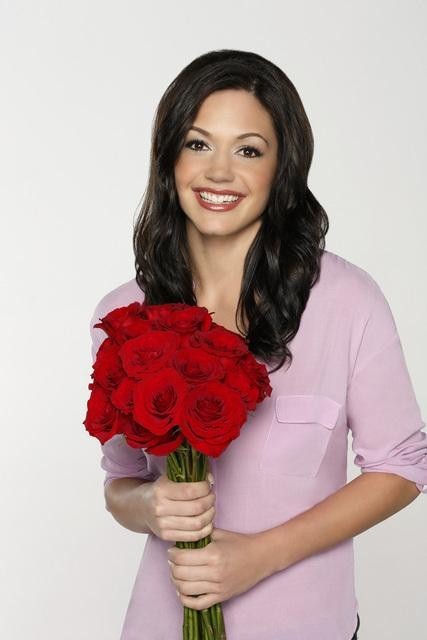 This week, we are heading home with Des' final four. First she heads to Dallas, TX with Zak to meet his family (who may or may not be made of wax like he is). Des will meet Zak's brother, sister and parents but first he starts to tell her about a creepy dream that he had the other night about them melting (like wax) into the sand and then it started raining snow cones….just like his family business. Surprise Des, you're going to be working in a snow cone truck today and your boyfriend will dress up like a giant penguin. Happy hometown date! Surprisingly his family was the cutest bunch of characters ever and it almost makes us like Zak more. Zak and his siblings wrote and performed a song about her then he took her outside and gave her a ring he bought for her in Atlantic City. It was actually a very sweet moment.
But on to Arizona Des goes to meet up with Drew and his family. Is he getting more and more feminine or is it just us? Des will meet Drew's dad, mom and stepdad and his siblings. Drew tells Des that it is the first time his dad will be in his mom's house….could that lead to some drama? Des will be meeting Drew's sister, Melissa, who is mentally handicapped and she is very excited that Drew is opening up her world to someone as special to him as his sister is. The rest of Drew's family are just as sweet, especially his little niece and nephew. Drew's father asks Des if she has ever met an angel before and when she looks at him with a blank stare, he answers, "you have met Melissa." Drew takes Des outside and tells her that he loves her and we think that he may be the one that she chooses to be her husband. We've just forgotten everyone else on the show.
Next, Des heads to Oregon to meet Chris' family and the baseball field he grew up on. The two play some ball before heading to his family's house for the big moment. At dinner, Des and Chris tell his family that she fell on a rock during one of their dates and surprisingly his dad is a chiropractor who takes her downstairs to fix her up. It's a bit awkward to say the least especially when its Chris' turn to get his nose adjusted? Des gets stuck outside with his overprotective mother and instead of being a welcoming, fun family it is starting to turn into a big awkward mess. Although Chris' mother is very hard to read, she apparently really likes Des.
Des' last stop on the hometown dates is Utah to meet Brooks' family. The two have a picnic in the park and discuss their feelings for each other but Brooks is acting a little hesitant towards her. It must be hard falling for a girl who is dating three other guys at the same time. Brooks and Des just look like a perfect couple! They go out in a canoe on the pond and practically tip over the boat- we're pretty sure she wasn't too happy about almost ruining her boots. When Des and Brooks walk into his family home it's more like a family reunion because he has about a million siblings. Brooks' face is priceless when his mother pulls Des away to talk but everything goes smoothly and his mom really seems to like her. Can we be a part of this family? There should have been a 'Kumbaya' sing-along at Brooks' house.  
Before the rose ceremony, Des has to talk with her brother, Nate, who seems like a loose cannon. Will he want to meet these guys and turn on his negativity towards them? This guy is a whacko! He doesn't seem like he is buying anything Des is saying about these guys, he is just nodding and saying "um hmm." We don't trust that guy...
At the rose ceremony, the men all look a little nervous and we are saddened to think that one of these guys (and their families) will be going home. The first rose goes to Brooks (the only one who hasn't said that he loves her), then Chris and lastly Drew sending Zak packing. Poor guy, he really thought he had a chance…