'The Bachelorette' Recap: An Emotional Emily Selects Her Final Two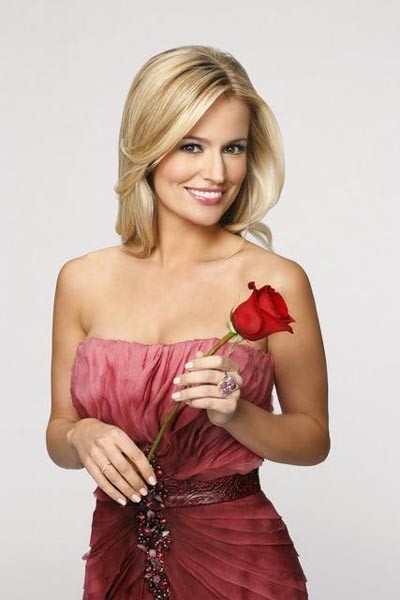 The guys and Emily travel to Curacao where she is heartbroken to think she will eventually hurt these guys. After meeting all their families, she said she loved each one and now her feelings are so intense for the guys left: Sean, Arie, and Jef. Taking it back to the beginning of the season, she recaps the things she likes most about each man - Sean gives her butterflies and gets her excited for their future. Jef is sweet with a quirky sense of humor, and Arie and her connection was immediate. She's been waiting to get to this point with the guys and never imagined she would be feeling this strongly for three different guys. Her biggest fear is sending them home but she needs to know which guy is her Prince Charming- the perfect guy for her.
Her first date is with Sean in Watamula, Curacao...he is so perfect and sweet but he's the only who hasn't told her that he loves her and she expresses her concern about this. Sean also knows that he needs to express his strong feelings and he can't wait to tell her he loves her. After a helicopter ride to their own private island, they talk about his hometown date and how his parents told Emily his past girlfriends have been more like buddies. He tells her he's crazy about her, but that's as far as it gets before they start to snorkel. It takes Sean a lot longer to show his feelings than Jef and Arie. Emily tip-toes a lot around the fact that Sean hasn't said "I love you" to her, almost pushing him outright to say it. She asked Sean if he could see himself getting engaged at the end of this, he said he feels like love and getting engaged would be the same thing...finally getting to what Emily really wanted to hear- that he said he is falling in love with her. She said she feels like the luckiest girl in the world. Speaking of lucky, she then quickly hands him the fantasy suite key, which he accepts. Wink wink. They retreat to a beautiful suite with a hot tub outside. She is unsure if she wants him to stay the night, stating again that she wants to be a good role model for her daughter so he has to leave her suite at the end of the night. Even though he left, he still has no doubt that he will marry her.
Her next date is with Jef, who believes there are still obstacles left...he knows he wants to be with her, but not 100% it will work out. They are at Kalki Beach, and are going on a boat ride where they seem a little awkward together and start to talk about hometown dates. He asks Emily is she thinks he would be a good parent and she said yes because he wants to be. Jef wants to meet Ricki to know if it will work, he feels like he and Emily have a good balance-she will keep him out of trouble and he will get her into trouble. A good balance we think. They then steer the boat to a cove and hop in the water. Emily said she got chills when Jef told her he loved her and although she couldn't say anything back, he could tell by her face how she felt. She saw something special in him from the first night and Jef loves spending time with her but is concerned he hasn't met Ricki yet, who is so important to her. He asks Emily some questions, like where she wants to live after this...Emily says she loves the idea of starting a new life post Bachelorette and is open to moving wherever Jef is. She tells him he is a gentleman and she wouldn't be able to stay the night, but she wants to hang out.  In a sense, she wanted to turn him down but he actually turned her down. He then tells her he loves her and they kiss which is very respectful of her and they both agree that not staying the night together won't change anything. Jef says it is the best date he's ever been on and he's more in love with her than ever now.
Arie said he feels like he fell in love with Emily on their first date- they've had such a strong chemistry and Emily has had strong feelings for him since the beginning. They go out to the open ocean to go swimming with dolphins, just another fun life experience they get to share together. She is a little scared but since her man Arie is not scared of anything, she feels so protected. He says she is the love of his life and he feels like no one else exists when he's with her. He said he feels like she saves the good dates for him. From the first date, Arie has never been just her friend, they've been holding hands, and they just got each other from the first date. Emily said she would be so happy to move to Scottsdale with him. He says that by bringing Ricki into the picture it will definitely be a big thing and he wants to be the perfect father figure for her. She said she wants the man in her life to love her like she's his own and there would not be a difference. She doesn't even give him the fantasy suite card because she doesn't trust herself to even go there. But "good lord he's hot!" She even gets emotional when she says she wants to spend the night with Arie and gets sad that she has to say good-bye to the other two men making us think it may be Arie!?
Emily is terrified of making the wrong choice and says she just doesn't want to hurt anyone and said she never thought she would feel this strongly about one of these guys, much less three of them. She sees a happy life with each of them, for both her and Ricki. She can't wait to start her life with the one in the end, but she also hates to say goodbye to anyone. This is the last rose ceremony and she cannot express how hard this is going to be. To make it even harder (thanks a lot, Chris!) each man has made a final plea via video message, expressing their feeling to Emily. Chris says he hasn't seen so much emotion in Emily than in this rose ceremony. Emily is visibly distraught when she watches the video message from Sean, he ends it by saying he loves her. She gets a little happier when she watches Jef's video but still seems distraught even shedding a tear. She seems to be fighting back more tears when she watches Arie's video, he ends it by saying he loves her so much. I think the video messages may have made her emotions and sad feelings even worse. She says she has to go through heartbreak to find the person you are supposed to be with, but she hates to be the one who has to give someone the heartbreak. She said what makes it so hard is that she thinks each guy thinks that it won't be them going home, because they had such wonderful dates.  
First, (after a long pause) she chooses Jef. Then, after another long pause she chooses Arie. In the end, Emily says goodbye to Sean. He says he feels kind of stupid, because he was ready to spend forever with her and he didn't it coming. Sean fights back tears in the limo ride and doesn't say much, but when she walked out tonight, he thought in his head that's his wife. It hurts a lot. He feels like a perfect life was stolen from him and there's nothing he could do about it. Boo Hoo.