'The Bachelorette' Premiere: Meet Desiree's Men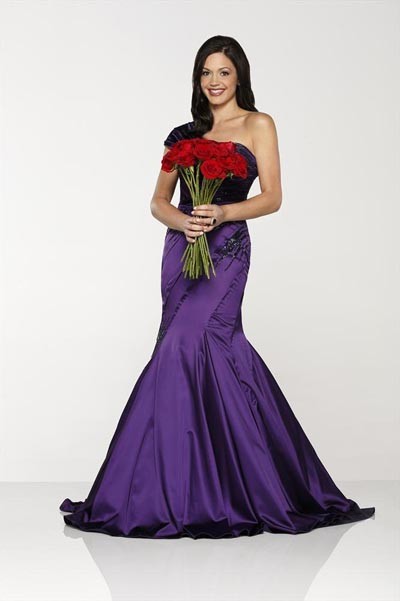 Sean Lowe's castoff, Desiree Hartsock, begins the quest to find her dream man on the season premiere of The Bachelorette. Right off the bat, Desiree gets spoiled as she will live the lavish life in a scenic Malibu house atop the gorgeous Oceanside hills. Desiree flashes back to her lost love with Sean, when we see him pick his now fiancée, Catherine, over her in the last season of The Bachelor.  But Desiree gets the last laugh as she rolls away in her new baby blue Bentley (courtesy of ABC). Let's hope this sweet girl finds a good man who will treat her well! Let's meet those eligible bachelors…
Bryden is an Iraq War veteran from Montana who admits he is ready to find the woman who will be his wife. Will from Chicago is a banker/Bikram Yoga specialist who seems like a cheese ball extraordinaire. Drew from Scottsdale is a very pretty boy who comes from a broken family and is hoping to find the one. Tailor/Magician Nick from Chicago may have what it takes to pull a rabbit out of Desiree's hat but may not be the one to win her heart. Texas boy, Zak, is a drilling fluid engineer aka a spoiled trust fund baby- is that even a real job? Robert from LA is the man behind the sign spinner business and is hoping the girl waiting for him outside the limo will be Desiree. Another Texas boy, Mike, is a dental student who seems to have a lot of life experience already. Brandon, another California boy who was raised by his grandparents, says his hard time makes him ready for love. As Desiree pulls up to the bachelor pad to meet the twenty five men, she is excited and nervous at the same time. Who wouldn't be?
The first guy out of the limo is Drew, who gets a little giddy and we are just wondering if he is playing for the right team. Brooks is up next and we can already tell that he will go far- the two seem to have a nervous puppy love connection. Brad steps out next and gives her a wishbone to break and make a wish. Bryden meets Desiree next and tells her Sean made a mistake by letting her go. Michael from Miami takes her for a walk to the fountain to dig out the penny she threw in but fails and gives her a penny of her own to toss in. Kasey from California works in social media and throws out some corny hash tags for her. Will from Chicago high fives Desiree and gives her the nickname, Athena. Mikey the plumbing contractor tells her that he understands where her brother came from when he met Sean because he is a big brother too. Jonathan brings her a card with a fantasy suite key and creeps us out with his raspy voice. Zak steps out of the limo without a shirt and tries to compete with Sean and his abs. James, another Chicago boy, immediately mentions the word husband and Desiree gets a little dumbfounded. Larry the ER Doctor teaches her a dance move and rips her dress. Awkward! The magician is up next and performs a trick on her, giving her a rose out of a napkin. Zack from Newport, California steps out with his Converse shoes on proving he is there for some fun. Desiree's knight in shining armor cautiously steps out next- Diogo from Lake Tahoe. His costume is an immediate cause for dismissal. Is it just us or are all these men either from California or Chicago? A half-naked dude, a magician and a knight should make for an interesting season. So far, we are clueless as to who is going to get the first impression rose.
The next limo brings Chris from Seattle who gets down on one knee and asks if he can tie his shoe, Mike the dental student who wore his white jacket to try to impress her, Robert who takes off his tie and throws it in the bushes, Juan Pablo, a former pro soccer player who gets Desiree tongue tied and Brandon who pulls up on a motorcycle. Brian from Baltimore steps out next- could she have any more investment bankers on her hand? Micah steps out in a suit he designed by himself but it looks like it was designed by a two year old. Nick recites a poem, which is actually very sweet.  Dan from Vegas is adorable but not as adorable as the little boy who comes out next with his dad, Ben. Steal our hearts! We think Ben may get the first impression rose…and maybe he will share it with his son.