'The Avengers' Makes Box Office History & Scarlett Johansson Hopes For Black Widow Spin-Off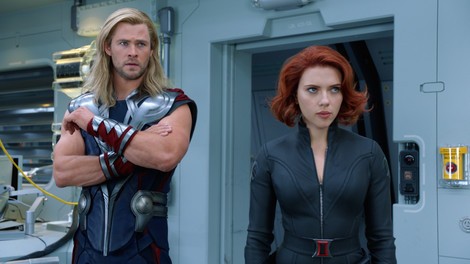 Following the enormous box office success of "The Avengers," Scarlett Johansson is asking fans to voice their support for a Black Widow spin-off film.

The actress reprises her Russian "Iron Man 2" character Natasha Romanoff, a.k.a. Black Widow, in the blockbuster movie, which is the first film ever to gross over $200 million during in its opening weekend. "The Avengers" bumped "Harry Potter and the Deathly Hallows: Part 2," into second place in the record books. It earned $169 million when it hit theaters in July 2011.
"The Avengers," which also stars superhero characters played by Robert Downey, Jr., Chris Hemsworth, Jeremy Renner, Chris Evans and Mark Ruffalo, has earned a staggering $641 million worldwide since its release.
 
Johansson is hoping its continued popularity will prompt Marvel studio execs to move forward with a spin-off focusing on the Black Widow's story.
 
She told the Associated Press, "I love her origin story. I think it's just such a riveting one. It's just steeped in history and the richness to shoot in Russia, perhaps...I hope that the fans' voice is loud enough and they want to see a Widow origin story, I know Marvel would be happy to entertain that. We've spoken a lot about it."