The Artists Get 'Bug-Eyed' On 'Face Off'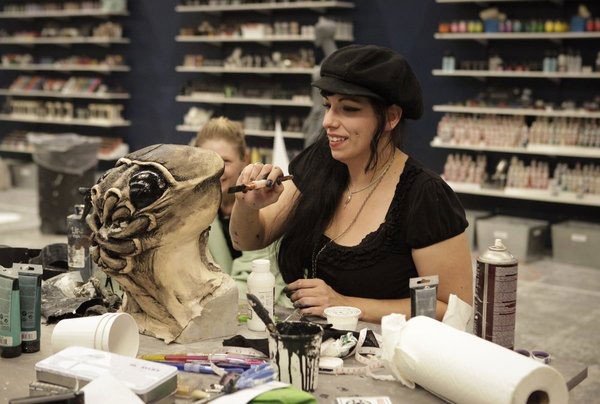 This week's challenges on "Face Off" challenge the nine remaining makeup artists to create beauty and the beast when the foundation challenge pits the artists against iconic classic story book heroines and tasks them to turn the beautiful good females into bad girls.
The winner of the challenge received a very special prize for their efforts. After saying that Wayne and Eric F. had the best looks; Eric was named the winner and earned immunity from the spotlight challenge and a makeup case filled with makeup from Makeup Forever.
For the spotlight challenge the artists chose what they thought were abstract works of art but the forms turned out to be enlargements from an electron microscope. The enlargements were of various bugs. And the challenge was to create an original human-bug hybrid using the textures from the photos the artists originally chose.
For the first time in the competition, Anthony questioned his vision and predicted that he would be in the bottom looks on reveal day. Eric F. took advantage of his immunity and decided to go out on a limb with his design. Meagan was eager to hear what advice makeup guru Michael Westmore had to give during his walk through.
After the reveal and closer looks Eric F., Eric Z., House, and Autumn were all safe; leaving Meagan, Alam, Wayne, Kris, and Anthony as the top and bottom looks for the week.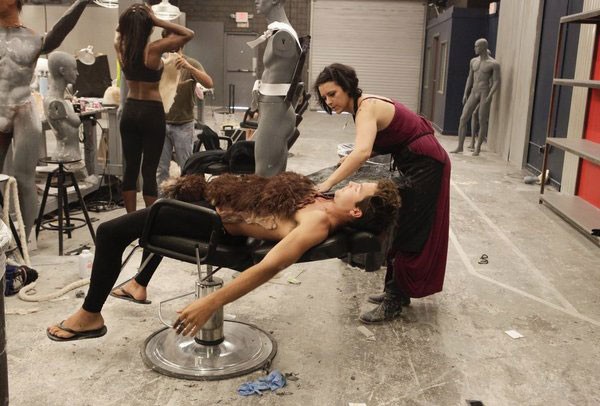 The judges questioned the choices made by Alam, Meagan, and Anthony; but thought that Kris and Wayne not only made some good choices, but also created some impressive characters.
Before announcing the winner, head judge Glenn Hetrick said that they had encountered a situation never before seen on the show. While his design was superior Wayne forgot one of the elements of the challenge in his creation and as a result Kris was named the winner.
After noting that she has had difficulty making the proper decisions over the course of the season, Glenn revealed that the artist going home was Alam.
Next up werewolves from outer space.