'The Americans': Memorable Moments From 'Comrades'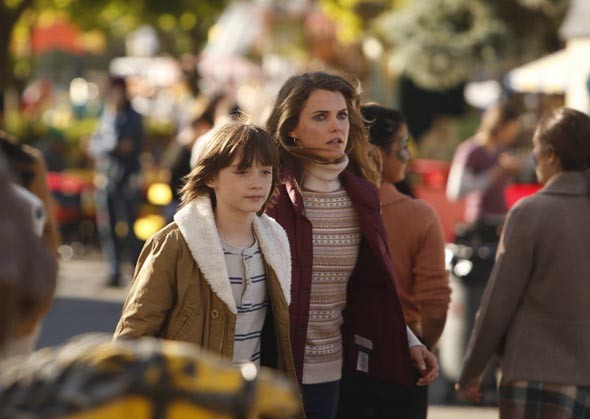 Plot: Elizabeth returns home after recovering from the gunshot wound she received at the end of last season. She is immediately thrown back into the fray, attending her child's birthday party and having sex with a target for a mission during the course of a single day.  She and Phillip work together with another spy couple, Emmett and Leanne, who are strikingly similar, set with a fake marriage, two children, and a convincingly perfect life.
During what should be a standard pick up at a carnival, the spy couple is killed in their hotel room, along with their teenage daughter. Their deaths clearly hit close to home, especially since the culprits are unknown. Is it the FBI? CIA? Other adversarial spies?
Throughout the carnival mission, Phillip inadvertently puts his son, Henry, in harms way. The guilt leads him to the comfort of his fake-wife, Martha.
Meanwhile, things at the FBI side have dried up. Stan is frustrated with his lack of leads, but not nearly as frustrated as Stanford, the mole who betrayed the Russians last season. Stanford hasn't received any of the 500k he was promised, since his information didn't pan out. Stanford is later killed while confronting an agent about the money.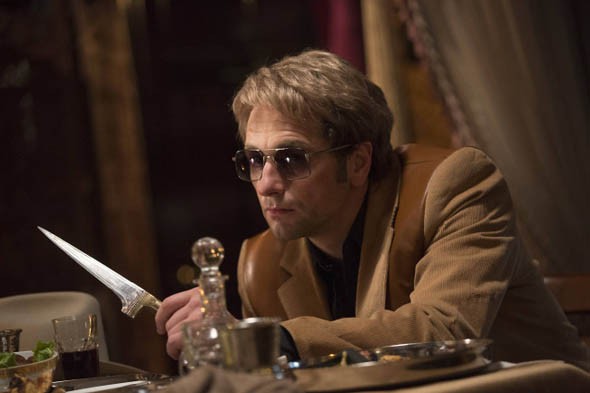 Wig Watch:
1. Texan Phillip's short blonde wig. It gets yanked off for the first time in The American's history.
2. Floozy Elizabeth: short and platinum blonde wig.
3. Airport Security Phillip: Grey with impressively long side burns. Bonus mustache.
4. Clark wig.
Death Count:
2 Muslim men who met with Phillip
1 Muslim kitchen staff
Stanford
Emmett, Leanne, and Amelia
Total: 7 deaths
What's Really Important: What Are Henry and Paige Up To?
It's Henry's 11th birthday (although he's apparently not too old to still hold his parents' hands). He receives a telescope as a gift and gives out a very memorable "It's…………..great" in response.
Paige is still suspicious of her mother so she rustles through her laundry. Unfortunately, her curiousity gets the better of her and she walks in on her parents having sex. Now she's scared for life. Way to go, Paige.
Other Memorable Moments:
Was Phillip supposed to kill those Muslim men or did his anger get the better of him? I can see his anger being an arch throughout the season. Note for future business dealings: don't brag about killing Russians with a fancy knife if you're not 100% sure the person isn't Russian.
When Phillip is explaining that things went back with the Muslims, Elizabeth holds his hand in a very sweet moment.
Phillip brings up a great point about Paige walking in on them. "Do we even know if this is the first time she's checked on us?"
Stan borrows a pirated movie from the new FBI division. He gets The French Lieutenant's Wife. He and Nina argue over Meryl Streep, who plays a mistress in the film. Then Stan is forced to see the movie again with his wife. That's his punishment for cheating, having to see the same mediocre movie twice.
My favorite moment is when Elizabeth and Phillip admire Emmett and Luanne's family from afar and vice versa. They can't interact or acknowledge each other but they get to see how similar they are. It's a nice scene that's made heartbreaking by their later deaths.
Emmet and Luanne's son was at the pool, so he escaped being murdered. It was horrifying to see him walk into that hotel room.
Paige gets the same face painting as Amelia, the spy daughter. This was the only moment I found heavy handed. Get it? They're so similar! Get it?!?!?!