'The Amazing Spider-Man' Crushes Box Office Records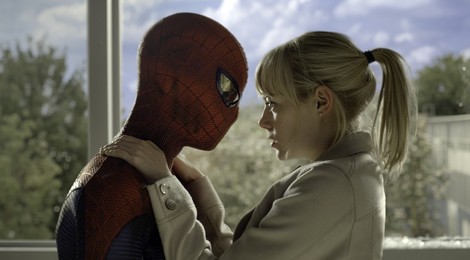 "The Amazing Spider-Man" earned a staggering $35 million during its first 24 hours of release, making it the biggest Tuesday opening in U.S. box office history.
The film knocks out Shia LaBeouf and Megan Fox's 2007 film "Transformers," which earned $27.8 million on opening day.
Droves of fans attended midnight Spider-Man screenings ahead of the July 4th holiday. The reboot stars Andrew Garfield as Peter Parker, who embraces his incredible destiny after uncovering one of his father's most carefully guarded secrets. Real-life girlfriend Emma Stone plays Gwen Stacy.
Garfield recently confessed there were downsides to playing the comic book hero. He told Jon Stewart: "I mean, who wants to hear an actor complain about being Spider-Man? No one. But it sucks. Spandex isn't fun."
While in costume he was unable to eat anything or relieve himself.