'The Amazing Spider-Man 2' Will Set Up 'Sinister Six' Movie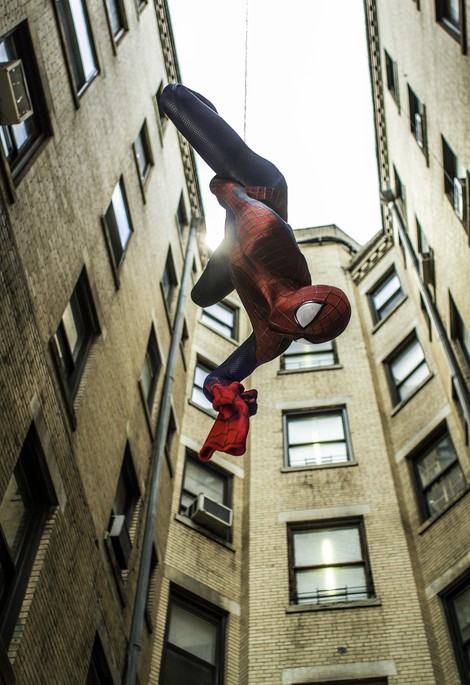 If you thought three villains in the upcoming The Amazing Spider-Man 2 was pushing it, think again.

The film will set up spinoff flick about six of the webslinger's major villains called, fittingly, the Sinister Six. The group has varied over the years in the verious comic book iterations, but mainly consists of Doc Ock, who brings the group together, Electro, Sandman, Kraven the Hunter, Mysterio and Vulture.

"At the tail end of this movie we set up some of the other characters that will probably end up being in the Sinister Six," Sony Pictures' Amy Pascal revealed in the latest issue of Entertainment Weekly. "We're going forward on all fronts."

So far there's no word on whether or not the group will face off with Spidey in the third of the planned four-film "Amazing Spider-Man" series.

Alex Kurtzman and Roberto Orci are currently co-writing the script for "The Amazing Spider-Man 3," and afte that they'll focus on another Spidey-spinoff: "Venom."

The film will center around an alien life force that creates an evil version of Spider-Man when it takes journalist Eddie Brock as the human life form it needs for a new host after first merging with Spider-Man, who was able to separate himself from it.

One of the trailers for "The Amazing Spider-Man 2" gives viewers a very brief glimpse of Vulture's wings and Doc Ock's robotic arms in holding cases, presumably at Oscorp, teasing the appearance of the Sinister Six.

For now, Spidey will have his hands full with Electro (Jamie Foxx), Rhino (Paul Giamatti) and the Green Goblin (Dane DeHaan).