'The Amazing Race' Producers Apologize For Vietnam War Memorial Scene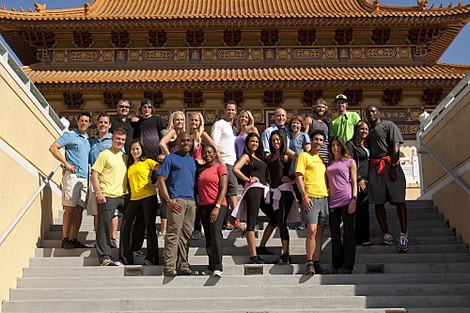 The Amazing Race producers have issued a public apology to outraged veterans groups after a recent episode of the series featured a war memorial to a U.S. bomber in Hanoi, Vietnam.

On the March 17th episode of the reality competition program, contestants were filmed standing in front of the memorial as they received a challenge clue.  Multiple veterans groups took offense to the scene, claiming it dishonored the soldiers who gave their lives for America during the Vietnam War.

In a letter obtained by The Hollywood Reporter, Veterans of Foreign Wars national commander John Hamilton lashed out at CBS executive Les Moonves.

He wrote, "The B-52 scene, as well as the young people singing a propaganda song, was totally unnecessary to the show's plot, which speaks volumes about naive producers who think they're in charge when they are not."

Host Phil Keoghan addressed the VFW's concerns at the beginning of Sunday's episode, and said, "Parts of last Sunday's episode, filmed in Vietnam, were insensitive to a group that is very important to us - our nation's veterans. We want to apologize to veterans, particularly those who served in Vietnam, as well as to their families and any viewers who were offended by the broadcast. All of us here have the most profound respect for the men and women who fight for our country."

Hamilton took to the VFW website to thank CBS and The Amazing Race team for the apology, stating, "Our nation has many national priorities, but, to the VFW, making sure our men and women who serve in uniform return home to a grateful and respectful nation is paramount. Your network and all of its programs can be tremendous assistance in that mission. Again, thank you for hearing our voice."