The 50 Most Influential Celebrities Online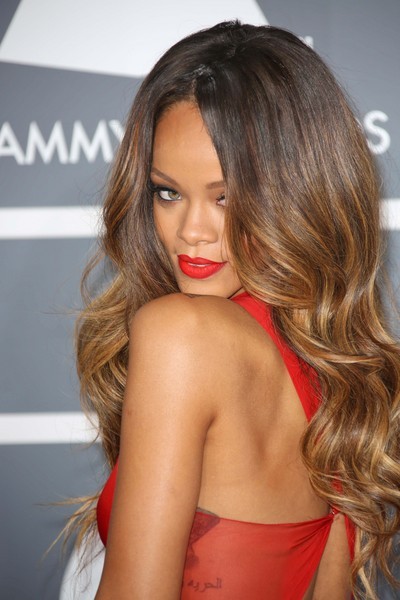 Social media has forever changed the way we mortals interact with the stars, but which of these A-listers have branched out of Hollywood and used social media to become truly influential online? Zimbio looked at the stats behind the top celebs' Twitter, Facebook, Instagram, YouTube accounts and more to carefully calculate its list of The 50 Most Influential Celebrities Online. Looking for the creme of the crop? We have your top 10 celebs listed right at your fingertips.
1. Rihanna – Officially taking the "most influential celeb" title is pop music icon Rihanna. This star doesn't hold back on any of her social media accounts, and rakes in retweets, likes, comments and more by the millions.
2. Justin Bieber – Over 40 million Beliebers follow the young star on Twitter – the largest Twitter following online.
3. Lady Gaga – An early adopter of social media sites, Gaga is wildly prolific online and strategically uses an array of sites to give her "little monsters" the perfect amount of special insight into her life behind the crazy outfits, hair and makeup.
4. Katy Perry – Katy Perry brings fans into her world by tapping into the Internet's feline obsession with frequent mentions of her cat, Kitty Purry.
5. Shakira – The singer, dancer, and Voice judge, who was retweeted more than 16,000 times when she used Twitter to announce the birth of her son in January, does a nifty balancing act connecting with both her Spanish and English-speaking fans.
6. Taylor Swift – The singer's refreshingly funny social media accounts show what life is like for Swift away from red carpets and concerts.
7. Britney Spears – While Britney has started to pace the rate at which she cranks out albums and world tours, her social media presence has anything but slowed. Posting photo albums on Facebook seem to be a favorite pastime. 228 and counting so far.  
8. Lil Wayne – Although never shy with his social updates and random musings, Weezy is also quick to share the rap game's latest mix tapes and remixes with his fans. 
9. Cristiano Ronaldo – As the only non-musician in the top 10, Ronaldo shares his life on and off the pitch, but since he's still not a household name in the United States, it might come as a shock that he's the fourth most popular celeb on Facebook.
10. Justin Timberlake – JT doesn't just use social media – he owns part of it. Timberlake took over Myspace and is trying to transform it into a music lover's paradise. 
While the list is dominated by pop stars, actors, and television personalities, other public figures such as athletes and business moguls make the top 50, too.
View the full list here.