The 5 Most Revealing Celebrity Twit Pics Of 2012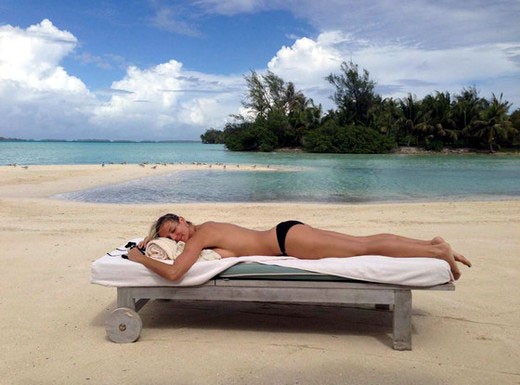 Thanks to websites like Twitter, fans got an eyeful of their favorite stars wearing little to nothing over the past year.

Heidi Klum showed off her barely covered body (including some side boob) during an island getaway. The supermodel posed with just a smile and black bikini bottoms while lying on a towel by the beach. Sexy!

Bar Refaeli also went topless, tweeting a photo of her behind with the caption: "Watch your back!" She also put on a sexy black lace catsuit in a separate post. Meow!
Britney Spears proved she's still got it in an ab-tastic photo featuring a green strapless two piece swimsuit. She tweeted: "Having some fun in the sun...don't want summer to be over!"

In June Jessica Simpson, who is now pregnant with her second child, showed off major cleavage while taking daughter Maxwell for a walk.