The 5 Hottest Male Dancers On Film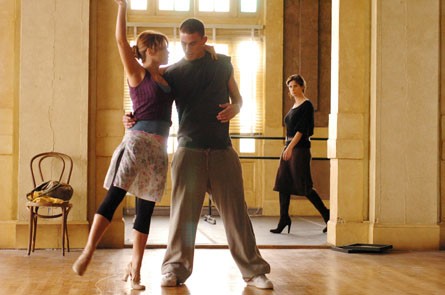 Ever since John Travolta made his signature moves in 1977's "Saturday Night Fever," moviegoers can't get enough of male flesh dancing on the big screen. The following decade, Kevin Bacon rebelled in "Footloose" and Gregory Hines and Mikhail Baryshnikov stole the show in "White Nights." Dancing men are surprisingly hot.
Check out our list of The 5 Hottest Male Dancers On Film and tell us if you agree:
CHANNING TATUM IN "STEP UP"

Tyler Gage (Tatum) grew up on the wrong side of the tracks and is sentenced to 200 hours of community service. He ends up mopping floors at the Maryland School of the Arts and falls for Nora (Jenna Dewan), a gifted ballet student who is trying to incorporate hip-hop moves into her classical routines. Nora persuades Tyler to team up with her for a major class project. Tyler wonders if this new opportunity means turning his back on who he really is. Matters become all the more complicated when Tyler and Nora realize they're falling in love.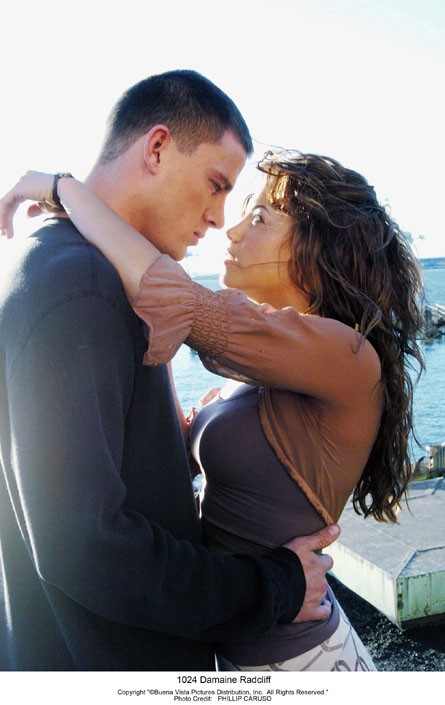 COLUMBUS SHORT IN "STOMP THE YARD"
DJ Williams (Columbus Short) is a 19-year-old growing up in Los Angeles; while DJ is at heart a good kid and a gifted street dancer, he runs with a dangerous crowd, and one night an underground dance competition turns into a brawl and DJ ends up in jail. His mother, hoping to put him back on the straight and narrow, sends DJ off to Truth University, a historically African-American college in Atlanta. DJ joins a fraternity and is eager to help them take the "stepping" championship away from their campus rivals, but in time he also comes to understand the brotherhood and community service that's a key part of his fraternity's background.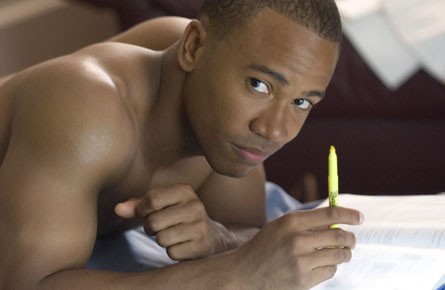 PATRICK SWAYZE IN "DIRTY DANCING"
In 1963, "Baby" Houseman (Jennifer Grey) is a 17-year-old spending the summer with her family at a resort hotel in the Catskills. Baby is struck by handsome Johnny Castle (Patrick Swayze), a dancer in the resort's floor show, and falls head over heels in love. When Johnny's dance partner, Penny (Cynthia Rhodes), gets pregnant, Baby volunteers to learn her steps and take her place; however, Baby's father, Dr. Jake Houseman (Jerry Orbach), will have none of it, convinced that Johnny is a low life and that his daughter is too young to understand her own feelings.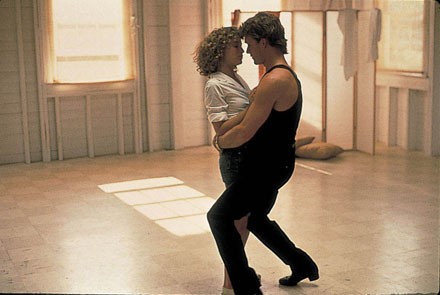 SEAN PATRICK THOMAS IN "SAVE THE LAST DANCE"
After the unexpected death of her mother, Sarah Johnson (Julia Stiles) moves to Chicago to live with her father. Knowing no one at her new school and not at home in a gritty, inner-city high school, Sarah has trouble adjusting, but she soon becomes friends with Derek (Sean Patrick Thomas), who has talent and street smarts but a checkered past. Sarah was an avid student of ballet before her mother's death sidelined her studies, while Derek has some serious hip-hop moves, and their mutual love of dance leads their friendship into something deeper.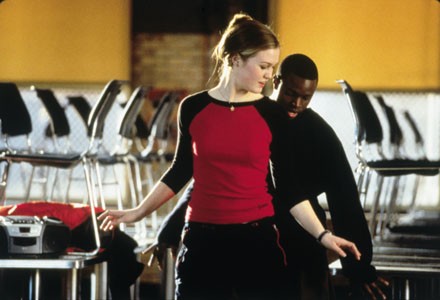 ANTONIO BANDERAS IN "TAKE THE LEAD"
Pierre Dulaine (Antonio Banderas) is a prize-winning ballroom dancer and instructor from Manhattan who volunteers his services to a high school in one of the roughest neighborhoods in the Bronx. When the kids learn that Dulaine intends to teach them how to dance in the classic style, they're incredulous at best and dismissive at worst -- until Dulaine demonstrates his moves for the class.  Dulaine strives to instill self-confidence and a work ethic in his kids, insisting they can make their way out of the ghetto if they're willing to try.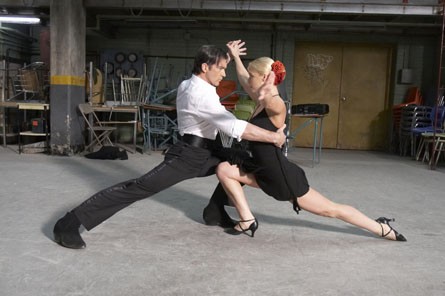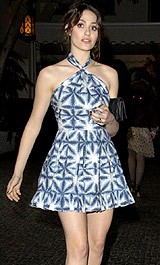 Hot right now:

The Farrelly Brothers talk 'Hall Pass'

Pretty straight - forward: Karissa Shannon in a Bikini

Emmy Rossum's got some long, sexy legs!

Disturbing picture of a Real Housewife showing off her pregnant belly