The 5 Hottest Female Dancers On Film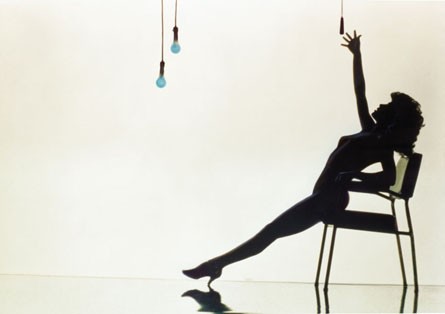 Mila Kunis and Natalie Portman made dance films hot again. "Black Swan" has earned five Academy Award nominations, including Best Picture and Best Actress for Portman. We'll see who takes home the Oscar on Sunday.
Meanwhile, check out our list of The 5 Hottest Female Dancers On Film, and tell us if you agree.
JENNIFER BEALS IN "FLASHDANCE"
Jennifer Beals stars as Alex Owens, a Pittsburgh steel-mill welder by day, and bar dancer by night.  The film's signature scene is, of course, Alex's water-drenched dance audition, largely performed in long shot by her dance double Marine Jahan.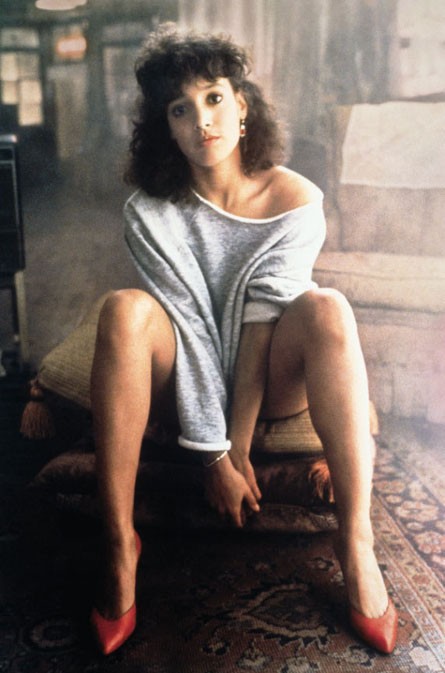 JESSICA ALBA IN "HONEY"
Honey is a girl from the streets who works in a record store, teaches the occasional dance class at a community center, and treks downtown every weekend to hit the clubs and try out some new moves. She meets a music video producer who offers her a chance to be a choreographer -- but at a price she eventually learns she's unwilling to pay.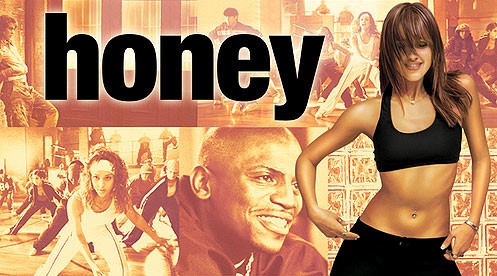 MILA KUNIS IN "BLACK SWAN"
New York City ballet dancer Nina (Portman) enters into an intense battle of wills with a talented and ambitious new arrival (Kunis) who seems intent on edging her out of the spotlight in this supernatural-flavored psychological thriller from director Darren Aronofsky.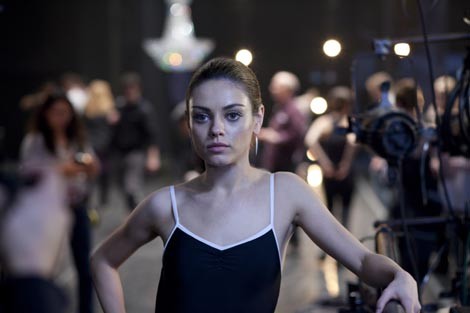 PIPER PERABO IN "COYOTE UGLY"
Small-town girl Violet Sanford dreams of making a name for herself as a singer and songwriter in New York City. Needing to support herself, she takes a job as a barmaid at Coyote Ugly, where the owner Lil (Maria Bello) and the staff of attractive young women dance on the bar, flirt with the mostly male clientele, sing along with the jukebox, and goad the customers into matching them shot for shot.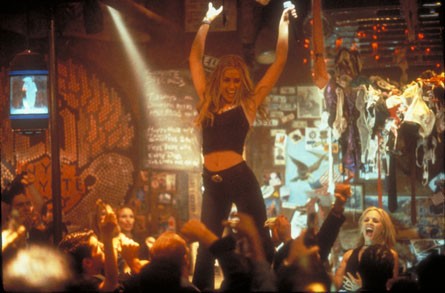 JENNIFER GREY IN "DIRTY DANCING"
In 1963, "Baby" Houseman (Jennifer Grey) is a 17-year-old spending the summer with her family at a resort hotel in the Catskills. Baby is struck by handsome Johnny Castle (Patrick Swayze), a dancer in the resort's floor show, and falls head over heels in love. When Johnny's dance partner, Penny (Cynthia Rhodes), gets pregnant, Baby volunteers to learn her steps and take her place; however, Baby's father, Dr. Jake Houseman (Jerry Orbach), will have none of it, convinced that Johnny is a low life and that his daughter is too young to understand her own feelings.