The 5 Best Kanye West Parodies Of All Time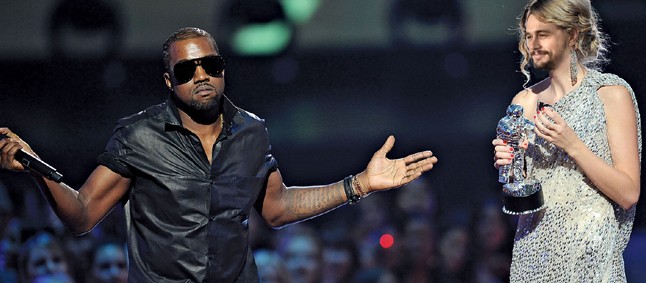 Kanye West is bigger than ever. Kanye made his big break when he produced and lent his vocals to Jay-Z's 2001 album The Blueprint, but for many he exploded onto the scene with his debut album The College Dropout in 2003.
Since then he has become one of the best selling artists of all time, racking up 21 million albums sold worldwide. This, one top of the 21 Grammy Awards he has won, makes him a force to be reckoned with in the music world. But even huge artists like Kanye West aren't free from parody. Here are the 5 best Kanye West Parodies of all time.
South Park- Fishsticks

It goes without saying that Kanye West has a pretty massive ego. While it's probably needed in the cut throat world of the music industry, South Park creators Matt Stone and Trey Parker took a swipe at it in 2009's episode of the long running Comedy Central cartoon South Park. The episode, titled "Fishsticks", focuses on a joke told by Jimmy that becomes a worldwide hit. Here's the joke:
Jimmy: Do you like fishsticks?
Cartman: Yeah.
Jimmy: Do you like putting fish sticks in your mouth
Cartman: Yeah.
Jimmy: What are you, a gay fish?
Everyone gets the joke... except for Kanye West. This makes Kanye furious as he thinks he's "the voice of a generation", and his anger ultimately leads to him beating to death comedian Carlos Mencia. By the end of the episode Kanye believes that he has finally cracked the joke, and that it means he's a "gay fish". He embraces this idea and leaps into the ocean to live out his life as a gay fish, a scene that shows him making out with and humping various aquatic life. Oh Kanye...
Kanye's response: "South Park murdered me last night, and it's pretty funny. It hurts my feelings, but what can you expect from 'South Park? I actually have been working on my ego. … Having the crazy ego is played out at this point in my life and career. I used to use it to build up my esteem when nobody believed in me. Now that people do believe and support my music, the best response is 'Thank you' instead of 'I told you so!'".