The 37 Hottest Male Stars Of 2011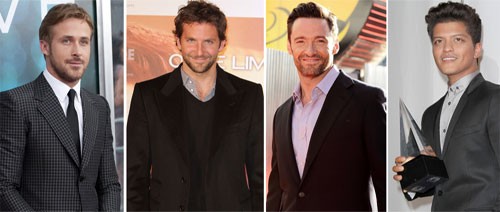 Let's hear it for the boys! It's that time of year again when we honor the "37 Hottest Male Stars." Our list includes the usual suspects (Johnny Depp, Brad Pitt and George Clooney), as well as a younger crew (Taylor Lautner and Zac Efron).
Robert Pattinson dominated the big screen with "The Twilight Saga: Breaking Dawn - Part 1," and Ryan Gosling impressed critics with "Drive." We can't decide between who's the sexier magical creature on "True Blood" - Alexander Skarsgaard or Joe Manganiello.
Let's not forget the musicians: Adam Levine, Justin Bieber, Drake and other heartthrobs also make our list.
Check out our hottest stars of the year, and let us know if you agree!
(Don't miss the HOTTEST FEMALE STARS OF 2011!)
Chris Hemsworth (Thor)