The 2013 Fall TV Preview: The New Shows on The CW & CBS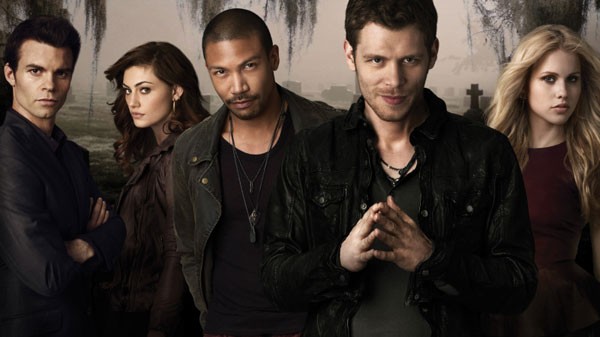 Les Moonves made a rare appearance at the TCAs and answered a popular question: how is The CW still functioning? The ratings are terrible. Mark Pedowitz points to social media scores and whatnot and talks up the new way of evaluating success, which is to ignore ratings and focus on likes and retweets or some such nonsense. Moonves bluntly said The CW continues to function because it doesn't lose money. Good enough for me.
The Originals' pilot aired in April. Of the other two new shows, Reign's pilot is better, but The Tomorrow People seems unlikely to fail whereas Reign is trying to capture the magic of 1998's Ever After.

Meanwhile, stable CBS is premiering five new shows in the next month. I wrote last year that Moonves could order a series in which people tie their sneakers for each episode and get 11 million people to watch live, and I stand by that.

THE CW
THE ORIGINALS


Created By Julie Plec

Premiere Date: Thursday, October 3 at 9PM

Premise: (from The CW's press release, May 2013) Family is power. The Original Vampire family swore it to each other a thousand years ago. They pledged to remain together, always and forever. Now, centuries have passed and the bonds of family are broken. Time, tragedy and hunger for power have torn the Original Family apart. When Klaus Mikaelson, the original vampire-werewolf hybrid, receives a mysterious tip that a plot is brewing against him in the supernatural melting pot that is the French Quarter of New Orleans, he returns to the city his family helped build..

Thoughts: I really like the first episode. I watched it twice. It follows a very tired formula, but the execution is great. Execution matters more than formula. I wrote this in April: "So, how is "The Originals"? The episode works quite well as a pilot. Indeed, the episode is a pilot. I was most interested in the plan to transform Klaus into a leading character, one the audience could sympathize with and root for. Klaus is a wild and remorseless villain. He slaughtered twelve of his hybrids this season because they tried to break free of him. A few episodes ago, his mind was messed with by Silas. Caroline was a witness to Klaus' suffering. I compared his suffering in front of his beloved to Spike's suffering in front of Buffy in the seventh season of Buffy, the Vampire Slayer. Last week, Klaus decided not to kill Tyler. Baby-steps." Joseph Morgan's performance is the key to the success of the show. He's able to elevate Klaus from what's a thin character on paper into a lively, complicated, and complex character. I will try to find time to continue following this character. I like the performance. I liked the world. I trust Julie Plec.