The '20 Most Effective Political Celebrities' Include Angelina Jolie, George Clooney

Washington political news organization National Journal has named the "The 20 Most Politically Effective Celebrities of All Time."

The list, released online and in the April 30 issue of National Journal magazine, includes current Hollywood activists like Angelina Jolie and Brad Pitt, George Clooney, Robert Redford, and Bono, plus some of the most successful celebrity activists in history, including Harry Belafonte, Frank Sinatra, Paul Newman, and Elizabeth Taylor.

To help develop the list, National Journal interviewed dozens of staff members on Capitol Hill and Republican and Democratic operatives which contemporary stars have been the most effective advocates in Washington and the most valuable surrogates on the campaign trail.

Warren Beatty
Harry Belafonte
Bono
George Clooney
Melvyn Douglas and Helen Gahagan Douglas
Michael J. Fox
Bob Geldof
Lee Greenwood
Charlton Heston
Angelina Jolie and Brad Pitt
Willie Nelson
Paul Newman
Sean Penn
Frank Sinatra
Ronald Reagan
Robert Redford
Barbra Streisand
Elizabeth Taylor
John Wayne
Orson Welles

Check out the full story at NationalJournal.com.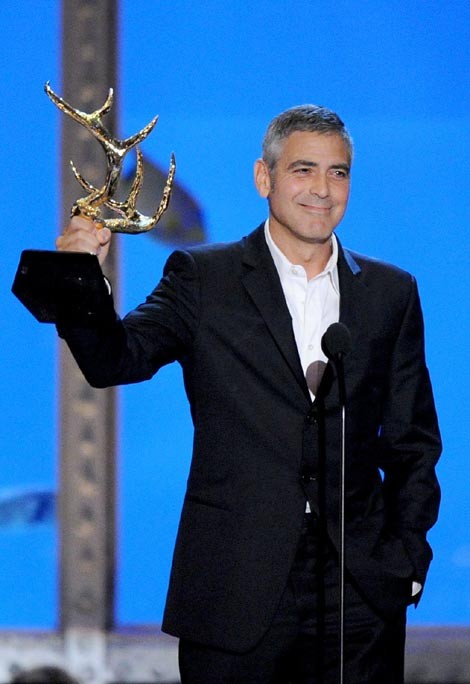 Click for great Brad Pitt pictures: