The 15 Fittest Female Celebrites In Hollywood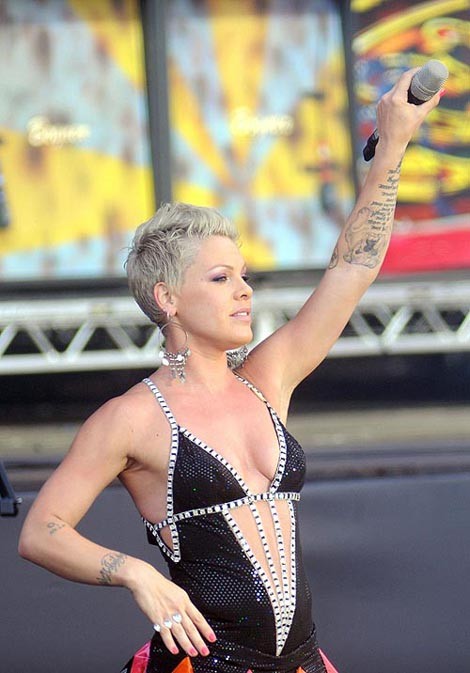 Pop star P!nk is known for showing off her fabulous figure while performing, which includes some incredible aerial stunts. The singer works hard to look so good and spends a couple hours each day on her fitness routine. She even tried the extremely difficult P90X routine.
She told Women's Health magazine in 2009, "My brother and his wife are both in the Air Force (and) they do marathons and triathlons. I went to visit (and) I couldn't keep up with her - and she'd just had her first baby four weeks before.
"I was like, 'This is bulls**t! I will perfect this thing.' So usually, I wake up and do an hour of cardio, then an hour of P90X or yoga...I do that six days a week."
After she gave birth to daughter Willow in 2011, P!nk had to lose 55 pounds. She worked with celebrity trainers Jillian Michaels and Jeanette Jenkins to help her get the baby weight off and worked out six days a week, doing cardio training, yoga and kickboxing.
Check out some more of the fittest female stars in Hollywood...