The 12 Worst Dressed At The 2014 Billboard Music Awards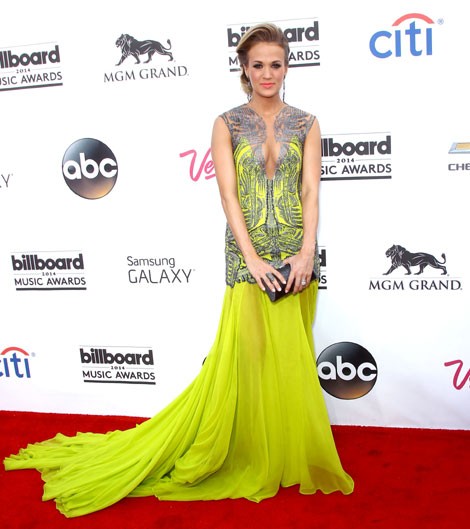 Las Vegas, Nevada, was the place to be on Sunday night as stars celebrated the 2014 Billboard Music Awards.
Carrie Underwood usually dazzles on the red carpet, but her greenish yellow gown with silver accents wasn't her best look - although maybe it looked better in person. The country pop star later redeemed herself by appearing in a black halter dress with a slit up the thigh.
She won the fan-voted Milestone Award and tweeted following the event: "Thanks so much, fans, for the Billboard Milestone Award! You have always been so great to me! I feel so honored and blessed tonight!!! Xoxo."
Check out our picks for some of the worst dressed at the Billboard Music Awards...
Now this look we like, Carrie!