The 11 Most Insane Movie Makeovers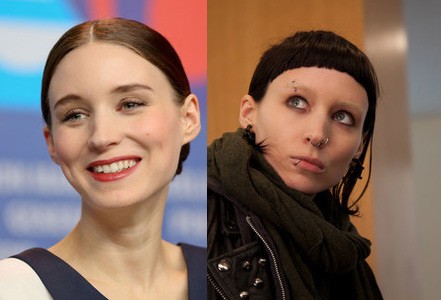 Sometimes you have to suffer for your art. Whether it's dropping (or packing on) weight, sitting in a makeup chair for three hours a day, or getting new piercings, some actors and actresses are willing to do what it takes to convey a realistic character. Here are some of the Most Insane Movie Makeovers:
Rooney Mara in The Girl With The Dragon Tattoo
Mara went the distance to present a faithful Lisabeth Sander. The actress had her hair dyed and cut into Sanders' bizarre fashion and bleached her eyebrows and lost weight. Most shocking, however, is Mara went ahead and got all the body piercings of her character: lip, nose, ears (four each) and her nipple. Before the role, Mara had no piercings - anywhere.