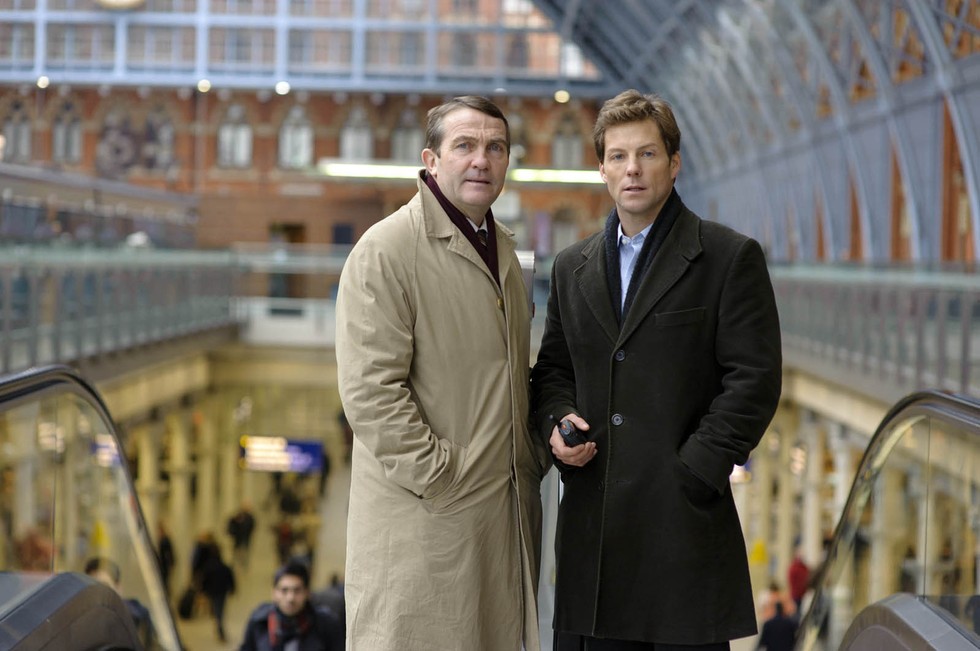 2. Law & Order: UK, ITV/BBC America
(Season 2 began January 14; Season 3 began August 17)
When it arrived on US television last year, Law & Order: UK quickly established itself as one of the best British series ever to hit the airwaves. Much more than a translation of the long-running NBC series, LOUK oftentimes outdid the original, with writers who weren't afraid to change things up in the stories they were adapting.
The show's biggest strength was the one thing that the original series didn't pay as much mind to: its characters. LOUK fleshed out its protagonists more than Law & Order ever did, and those roles were brought to life by a game cast. Bradley Walsh was consistently great as the reliable Ronnie Brooks, and I ran out of superlatives to discuss the work of Jamie Bamber, who brought so much vitality to the table as Ronnie's partner Matt Devlin.
While the show never quite got over the departures of the talented Ben Daniels and Bill Paterson, the two seasons (or four series) that aired in 2011 were still worth watching. Freema Agyeman was still a delight as junior prosecutor Alesha Phillips; she could have easily been promoted to the lead 'Order' role in my opinion.
And when it came time for Bamber to exit the series, the two episodes that involved his departure were two of the show's best ever, with award-worthy work from Bamber and Walsh on a pair of scripts by head writer Emilia di Girolamo that weren't just great for the show but also respectful of the fans.
By definition, Law & Order: UK is a spinoff, but over its run, it stepped fully out of the Law & Order shadow and then some. Whether or not it returns for more episodes, it's an amazing program that shouldn't be missed by anyone who likes a crime drama.
Seasons 1 and 2 of Law & Order: UK are available on Amazon.