The 10 Television Characters I Still Miss
2. Robert McCall in The Equalizer, as played by Edward Woodward (1989)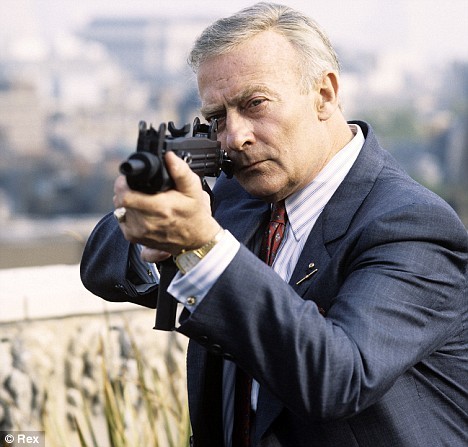 This one's an old choice, but a good one: I grew up watching A&E reruns of The Equalizer. Ex-CIA agent turned private investigator Robert McCall was the first hero I saw on TV. For that, he'll always have a special place in my heart. Just the theme song to the show gets my heart going a little bit.
Yet Robert McCall was a "badass" before the term entered our lexicon. Unlike many protagonists on modern TV, he didn't have to have a snappy comebacker or do something fantastic to prove himself. He was just naturally the guy you knew you didn't want to cross. (The accent helped.) And here's a unique quality I love about him even more today: though he was capable of taking a life, McCall was a pacifist. He preferred to find other ways to end things than just shooting someone or beating them up.
Edward Woodward was one of the great actors of my youth. Whether it was The Equalizer or his earlier work on Callan, I just couldn't stop watching the man. When I saw him appear in La Femme Nikita, I may have actually squealed. He was always a pleasure to watch. Sadly, he's no longer with us, but I will always be indebted to him for all those afternoons in front of my TV, watching McCall make the streets of New York safer, one problem at a time.
And though it's been more than twenty years, Robert McCall still remains an almost mythic figure at the back of my mind. I know it's far too long, but I still can't help but pretend he'd be out there, solving people's problems and doing it with class and style. At least I have the first season DVD set to cherish.