The 10 Most Underrated Cable TV Actors & Actresses
There are a lot of talented actors and actresses in Hollywood - probably a lot more than you think. For every big name you remember, there are five or ten who don't get their due. While we don't have the space to recognize all the actors we enjoy, here's a short list of the ten that are most glaringly overlooked...
In alphabetical order:
1. Xander Berkeley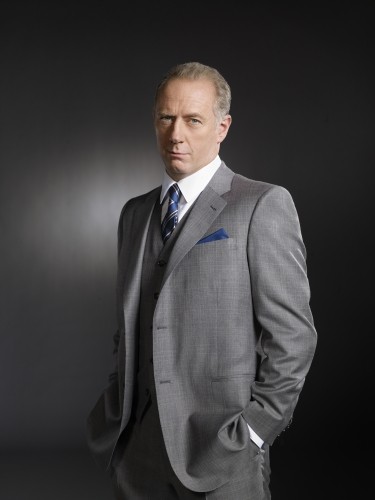 Where You Should Know Him From: As Percy on CW's Nikita. Also George Mason on FOX's 24, and the flicks Gattaca, Air Force One, A Few Good Men and Terminator 2: Judgment Day...just to name a few.
Xander Berkeley is one of those actors who's been in everything, or at least it feels that way. There was one time I saw him in six different things in one week. Yet that's a good thing, because he's also one of those actors that you can always count on to give a good performance, no matter how major or minor the role.
Stepping into the function first inhabited by Eugene Robert Glazer in USA's La Femme Nikita was a tall order indeed, but Berkeley was the right man for the job. Over two seasons on CW's Nikita, he was the bad guy that you loved to hate - and although we knew he inevitably had to go, there was still a great deal of sadness when Percy was killed off in the second-season finale, as it meant the show was losing Berkeley's considerable talents.
Berkeley seems to be cast in a villainous role more often than not, but he's equally as good at playing heroes and humanizing all kinds of characters. Perhaps the best example of this was the two years he spent on 24; George Mason began as a stock antagonist to Jack Bauer, but ended the show a hero himself as he sacrificed his life to safely detonate a nuclear weapon. One of the great awards-show snubs of all time was that Berkeley wasn't even nominated for a supporting actor Emmy for a season that saw Mason crumble, literally and emotionally, in front of our eyes.
Chances are, you've seen Berkeley somewhere, probably more than somewhere, and you've just not known it. That's the trademark of a veteran actor. He's able to play dozens of differing roles and we still don't know that it's him. But we ought to learn his name if only to thank him for all of that hard work.