The 10 Most Epic Lip Sync Fails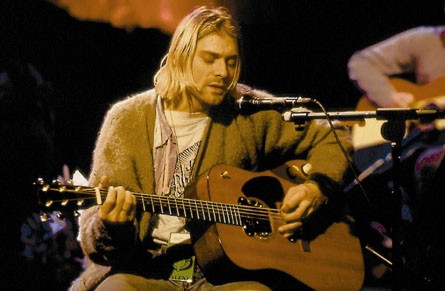 Why is it that we just love when a celeb makes a complete and utter fool of themselves, particularly on live television? Lip synching is a tender topic among musicians. Many admit to hating it, but give up when it comes down to a perfect performance or a mediocre one. Many rely on it to sound exactly like their prerecorded track. Still, some are so void of any real talent that they use it as a crutch to get through the performance. Do you recall any of these epic lip sync fails?
1. Nirvana Flips The Bird To "Top of the Pops"
Kurt Cobain was clearly not happy with having to perform with a vocal backing track on "Top of the Pops" in 1991. So unhappy was he that he had to lip sync the performance, a long standing policy of the television show, Cobain did a bit of messing about with the vocals of "Smells Like Teen Spirit." After some fake strumming, Cobain started to sound a bit like a lounge singer and changed the first two lines of the song to "Load up on drugs, kill your friends."