The 10 Most Disappointing Albums of 2013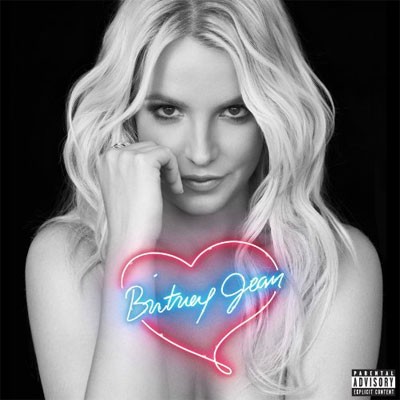 Throughout 2013, I've had the opportunity to review lots of albums.  Some were extremely special (Vampire Weekend, Modern Vampires of the City among 'em), while others were D-I-S-A-P-P-O-I-N-T-I-N-G. Not to be a negative noodle or kill anyone's happy vibe, but sometimes artists lay an egg… a really rotten one.   Not every album here is just awful, but contextually, they didn't quite live up to the hype.  Some were rotten eggs though!
 Britney Jean
Keeping it short and sweet, Britney Spears at times lacked fierceness on Britney Jean.  "Work B*tch" was great and "Perfume" successful as well, but other moments found the pop singer only so-so.  Among those so-so moments is a questionable duet with sister Jamie Lynn ("Chillin' With You") and the boring closer "Don't Cry" which sits but never catches fire.  Throw in the chart numbers and Britney Spears seems like she's in "bomb city bay-bayyyy!" (*speaks in a Dick Vitale voice).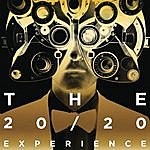 2) Justin Timberlake
The 20/20 Experience – 2 of 2
Justin Timberlake has the bestselling album of the year with The 20/20 Experience.  However, his second installment, The 20/20 Experience – 2 of 2, felt incredibly underwhelming both commercially and critically.  Sure, no one expected the sequel to match the 968,000 copies JT put up for his first, but the 350,000 copies it bowed with is just slightly more than one third of what the first album sold.  As far as the material itself, it is overproduced, overwrought in length, and less memorable than the first.  Maybe less was expected from this set, but still, it's disappointing.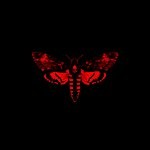 3) Lil Wayne
I Am Not A Human Being II
Lil Wayne finally admitted to the fact that he had a "lackluster" year.  He really didn't have to say it… it was written all over the shameful – better yet shameless – I Am Not A Human Being II.  "Love Me" built some momentum for the ubiquitous southern rap star, but things went downhill from there.  Lil Wayne has never been reserved when it comes to sex in his rhymes, but perhaps he should've tried  here.
4) The Weeknd
Kiss Land
 I'm just gonna come right out and say it: The Weeknd wasted a golden opportunity on Kiss Land.  It's clunky, boring, and one-dimensional.  Sure, Abel Tesfaye may be truly showcasing 'himself' here, but isn't there more to life than weed and sex? You wouldn't think so after listening to Kiss Land. "You Belong To The World" is a bright spot, even if it is about a stripper… Not being a hater, but after highly anticipating this album, my iPod tends to skip past it…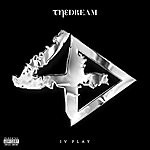 5) The-Dream
 IV Play 
The-Dream would've actually sat ahead of The Weekend had Kiss Land not been more anticipated.  However, IV Play is by far The-Dream's worst album.  Before R. Kelly turned and Oreo into something freaky ("Cookie"), The-Dream shamelessly released the extremely explicit IV Play, including a song named "P***y" which leaves nothing to the imagination.  "IV Play" doesn't either, as The-Dream goes for the kill early stating "I can give a f*ck about the foreplay / I want it now…"  Judging by the sales and reviews, people DGAF about this album. Ooh, burn!
6) Music Compilations
(Rich Gang, Maybach Music, Now)
Music compilations are a necessary evil, but they're just that – evil.  Usually Maybach Music have their stuff together, or at least they did on the fine Self Made 2 (I still bump "Bury Me A G").  This time, the crew didn't seem to care as Self Made 3 was just al'ight.  Rich Gang took their name to heart on their horrid self-titled album, which relied way too much on being wealthy.  As for the previously issue music Now series, the timing of included songs continued to plague.  So over it.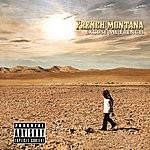 7) French Montana
Excuse My French
Excuse My French wasn't a bad album, but it also wasn't a special one.  Even after listening through the entire effort, "Pop That" remained the main attraction.  There were some other cuts that were worthy of continual spins, but not to the degree of the raunchy banger.
8) B.o.B.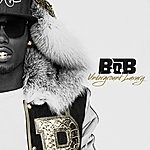 Underground Luxury
I'm going to say what everyone has been thinking – B.o.B. has had a swag reduction since B.o.B. Presents: The Adventures of Bobby Ray.  Strange Clouds was respectable if forgettable, but Underground Luxury is just uninspired.  Sure, homeboy tries to infuse his personal side into his rhymes, but there is still a disconnection he can't seem to shake.  That disconnection is lackadaisical material my friends… whew!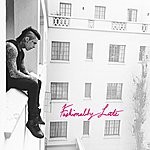 9) Falling in Reverse
 Fashionably Late
Sometimes you go out looking for new music and you come back with a total mess on your hands.  Fashionably Late is that total mess.  Rap and rock don't always work together, and Falling in Reverse create the perfect script of 'what not to do'.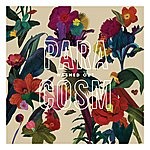 10) Washed Out
 Paracosm
When I listened to this album, I didn't even know what a paracosm was.  That should've been the first bad sign.  The main problem with Paracosm is that it is too mellow.  I mean, I like to chill, but not all the time…
P.S. Somehow I didn't even mention just how horrible that Justin Bieber album, Believe Acoustic was! SMH!