The 10 Fittest Male Celebrities In Hollywood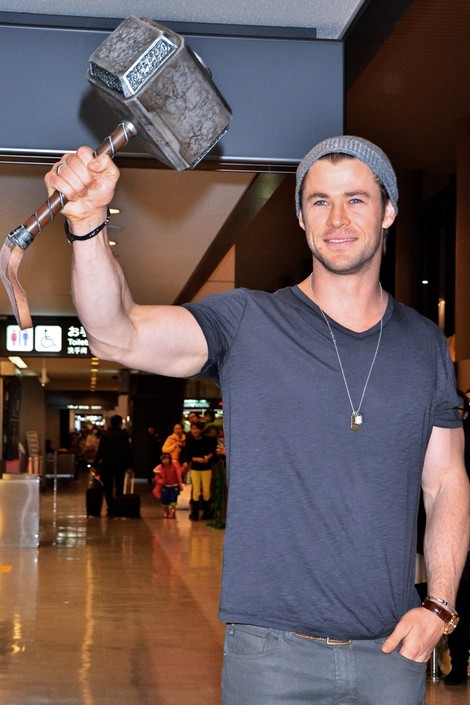 Chris Hemsworth has problems most men would envy.  For example, he put on so much muscle while he was preparing to play "Thor" that his costume didn't fit.
The Australian star told the Los Angeles Times in 2011: "I got the part and immediately started looking at the comic books, and the guy is 500 pounds or something and looks like Schwarzenegger. And I thought, 'OK, I'm not gonna get to that.' But I have to get bigger. (The filmmakers) kept saying 'Yeah, get as big as you can, as big as you can.'"
The "Thor" costume was altered to fit his new shape, and movie execs ordered Hemsworth to go easier at the gym to prevent any more problems.
Then Hemsworth had to slim down to make racing film "Rush."
He told Esquire in 2013: "Thor is large. For that I had to add some muscle, which hasn't been all that hard so far. I like training just fine, thanks. But to play a Formula 1 driver, I had to drop quite a bit of that. You know, slim it down.
"First time I looked at a Formula 1 car in person, I just stared at the cockpit, figuring I'd never get in there. The drivers wear the whole car like a tight-fitting suit. So I just started training differently, shedding all that Thor. I've come to see size as just a kind of prop."
Check out more fit men in Hollywood...