'That's My Boy' Stars Say Movie Is Full Of 'Ninja Turtle' And Vanilla Ice Goodness That Barack Obama Should Love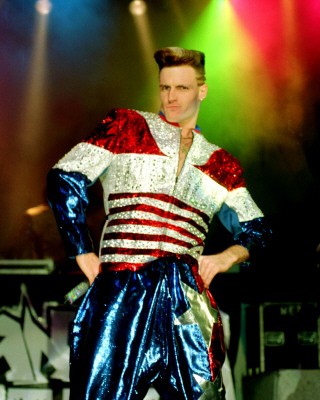 Rob Van Winkle was famous 20 years ago as his alter ego Vanilla Ice, riding on the single "Ice Ice Baby," a movie vehicle Cool as Ice and a cameo in the then phenomenon Teenage Mutant Ninja Turtles II: The Secret of the Ooze. Now playing himself in the comedy That's My Boy, Winkle commented on the lasting impact of his work.
"Listen, it's a Teenage Mutant Ninja Turtle world out there," Winkle said. "Obama grew up to that sh** so I'm excited to bring back some of the old school and then reminisce a little bit."
The film's costars were impressed with Winkle's Obama reference too. Adam Sandler stars as a man who fathered a child as a teenager with his high school teacher. Andy Samberg plays the now grown-up son.
"I like thinking about kids reading a bio of Obama 20 years from now and it saying, 'Huge Teenage Mutant Ninja Turtles fan.'" Samberg said in response to Winkle.
Winkle plays a family friend of Sandler's character, and the movie is full of Vanilla Ice references that President Barack Obama should love. "I got the 5.0 in the movie," Winkle said. "I always want to just stand up and do the running man for old time's sake but it's great. I'm glad these guys called me up to be a part of it. It's amazing."
That's My Boy opens June 15.