That 60s Show: Mila Kunis Goes Bombshell For March Allure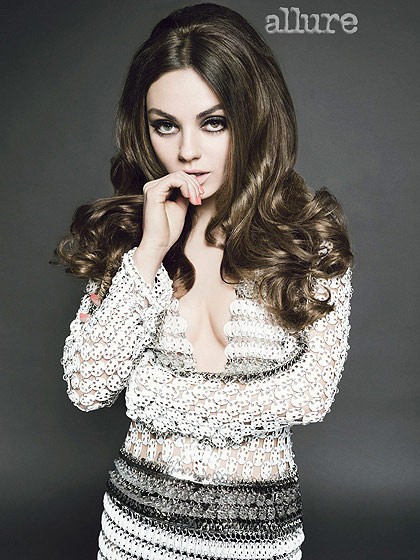 Actress Mila Kunis has gone back to the past again, this time channeling a 60s bombshell for a new photo shoot for Allure magazine's March issue.

The sexy star discussed her career, nude scenes, and That 70s Show co-star Ashton Kutcher -- who she may or may not be dating.

Speaking on what she will or won't do for a role, Mila had no problem dropping 20 pounds from her already tiny 5' 5" frame to play a ballerina in Black Swan.

"Unfortunately, the only way I could play a ballerina was to look like a ballerina…fit and bony," she says.

But when it comes to showing some skin for a role; like when she starred opposite Justin Timberlake in Friends With Benefits; she has her limits.

"I showed side-boob. I don't need to show ass," she says. "You get one or the other. You don't get both."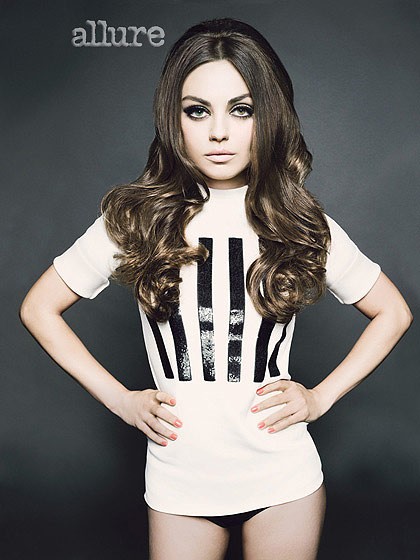 The actress, who stars in the upcoming Oz: The Great and Powerful, has been spotted getting close with Kutcher on numerous occasions since last summer; but she still shies away from giving out any details on their relationship.

Last summer she told ELLE magazine that they aren't together.

"We've known each other for 15 years. We have mutual friends. We're comfortable with one another. That's it! There's no crazy love story, nothing more," she said.

And in the new issue of Allure, she answers more questions about their rumored love cryptically.

"For four years, I was single," she says of the time after splitting from actor Macaulay Culkin. "An amazing time. An amazing time."

Adding to the confusion of saying she was single; Mila adds, "I love being single."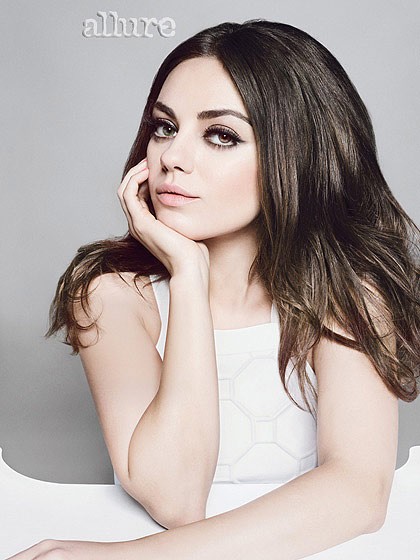 So are they or aren't they?

"I didn't think this [interview ] was going to be about my friends. Happily about myself!" she exclaims. "Not about who my friends are, who I'm dating, or who I may have ever dated. That's not talking about myself!"

The two stars have been seen getting close in several big cities around the world, most recently at a Los Angeles Lakers game Tuesday night, where they were spotted holding hands and getting close. They seemed to be trying to hide their hand-holding though.

"You can go either way. You can be in a relationship. Or you could be having fun," Mila says.

Perhaps, like her film, she and Ashton really are just friends-with-benefits.

Check out more of Mila and read her full interview in the March issue of Allure magazine and at Allure.com.