'Texas Chainsaw 3D' Hacks Its Way To Number One At Weekend Box Office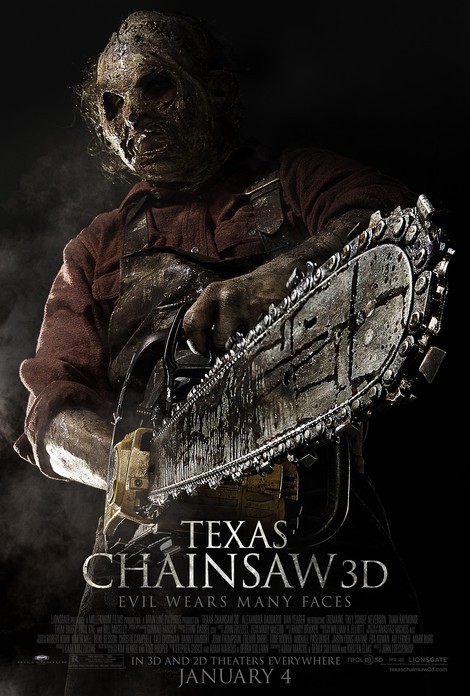 People love watching horror films, even in January. The latest installment of the "Texas Chainsaw Massacre" franchise dominated the weekend box office, hacking its way to number one. "Texas Chainsaw 3D," directed by John Luessenhop, debuted at number one with takings of $23 million.
The sequel picks up exactly where Tobe Hooper's shocking 1974 classic left off. When a young woman learns her distant grandmother has died, leaving her a secluded Victorian mansion in the Texas desert, the discovery of a dark secret hidden deep in the cellar reveals a dark legacy of evil lives on.
"Texas Chainsaw" stars Alexandra Daddario, Dan Yeager and Trey Songz.
The film usurped Peter Jackson's fantasy epic "The Hobbit: An Unexpected Journey." The "Lord of the Rings" prequel, which held on to the number-one spot for three weeks since December, fell to third place, taking in $17.5 million. Quentin Tarantino's spaghetti western "Django Unchained" came in at number two, grossing $20.1 million.
Meanwhile, musical "Les Miserables" came in fourth ($16.1 million) and "Parental Guidance" rounded out the top five ($10.1 million).