Test Audience Didn't Like Cruise & Hough's 'Rock Of Ages' Lapdance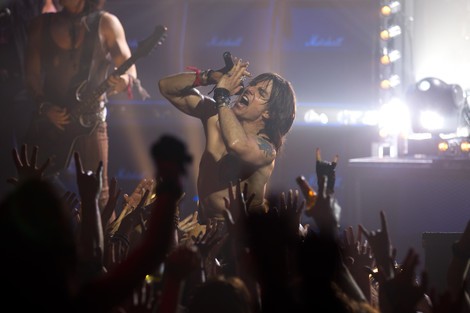 A sexy lapdance scene between Julianne Hough and Tom Cruise from "Rock Of Ages" movie was cut after female audience members reacted negatively to it during test screenings.
In one scene the blonde beauty, playing Sherrie Christian, had to grind up against Cruise, playing ageing rock star Stacee Jaxx.
During an interview on "Live! With Kelly" on Wednesday, Hough revealed, "I like to call it a musical lapdance where we're singing and dancing. It got cut 'cause apparently mothers didn't like Sherrie Christian after that...It was a little too hot and sexy and steamy."
The scene appeared to turn off viewers during promo screenings and director Adam Shankman decided to axe the clip due to its "steamy" nature.
However, the cut scene will be available in the director's cut version of the release.