Terry Fator Talks 'Live In Concert' DVD, Life After 'AGT'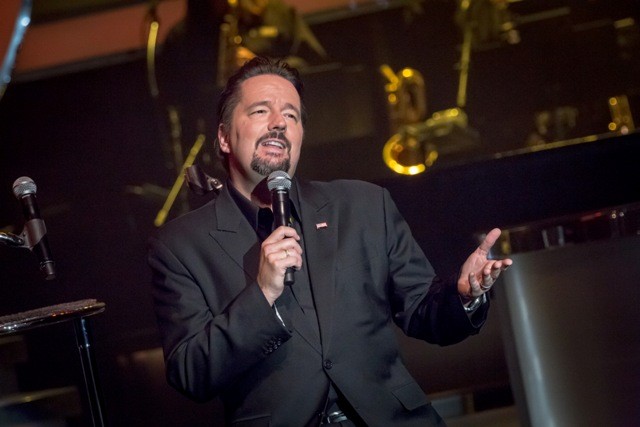 Las Vegas headliner Terry Fator just released his second DVD, Terry Fator Live In Concert, on Tuesday. The multi-talented performer and America's Got Talent winner also took some time out between shows at the Mirage Hotel & Casino in Las Vegas to talk with BFTV about putting out a second special, his live set, and the Vegas acts that he loves.
"I just felt like it was ready," he said of the decision to produce another DVD after several years since the arrival of his first one. "I'm such a stickler for quality. We put out a DVD back in 2009, and people have been asking me [to] put another one out. I just wanted to make sure it was perfect."
If you didn't guess from the title, this DVD is a recording of Terry's popular live show, which includes a little bit of everything: puppets, celebrity impressions, and music. Back in February, we brought you a clip of Terry and one of his characters doing their best take on Justin Bieber; if you missed that exclusive, we've included the video below for you to see what you'll be getting from the DVD.
What about the live show? What can fans who visit one of the performances in person expect? You'll see more of one of his most popular puppets, who you just watched above.
"On the DVD, Winston the Impersonating Turtle, he decides he wants to find a better show in Vegas. He goes off and tries to find a better show," Terry explained. "In the new [live] show, he's going Hollywood and decides he wants to try to figure out if he can be a movie star. We really kind of focus the show around him. It's amazing to see a turtle finding other jobs!"